ICON Helios Concept Could Run on Tesla Tech
icon | August 5, 2014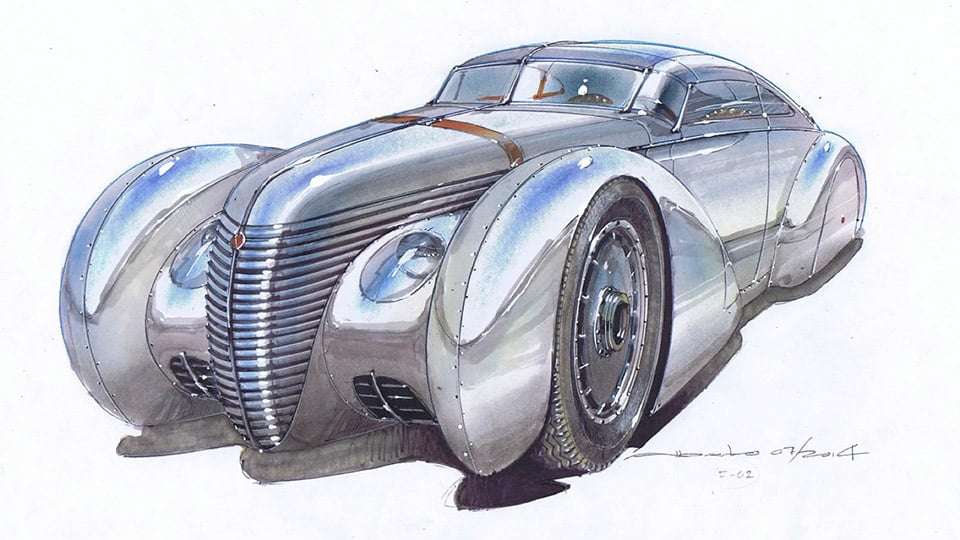 ICON is best known for their outstanding, high-end restomods of classic trucks like the Toyota FJ and Ford Bronco. Now, ICON founder Jonathan Ward wants to bring back the art deco stylings of the 1930s with a custom build that runs on a Tesla drivetrain.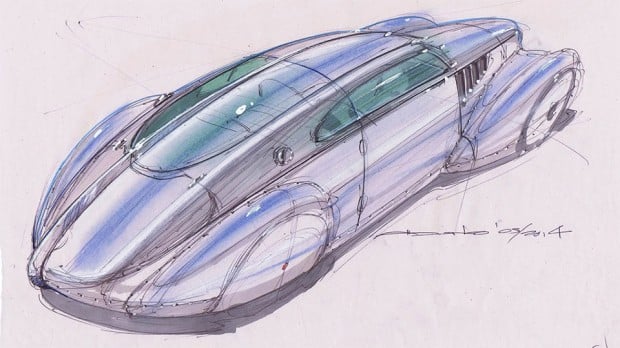 Named after the Greek god of wind, the five-passenger Helios looks like it was grabbed straight out of one of Howard Hughes' aircraft hangars. With a streamlined look that's part car and part aircraft, it truly is a spectacular design. The car would be made from an aluminum body with exposed copper rivets, and leather strap details.
Despite earlier concept sketches indicating a large 8, 10 or 12 cylinder engine up front, Ward hopes to use the all-wheel drive system from Tesla's upcoming Model X SUV, which could give the pure-electric vehicle up to 380 miles of range on a charge.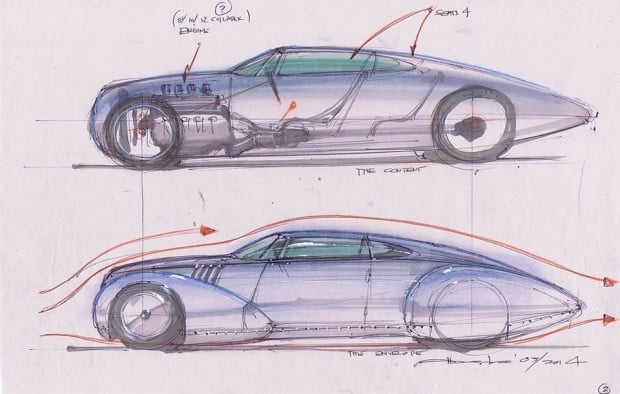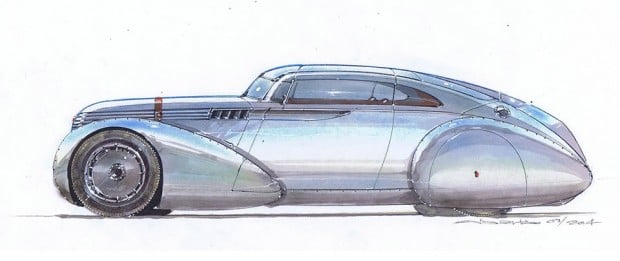 One thing to note is that the Helios looks a whole lot like the groundbreaking Hispano-Suiza Dubonnet, an actual car made in the 1930s, and shown in the Jay Leno's Garage clip below:
Imitation is the sincerest form of flattery though, and we're pretty certain that the Dubonnet didn't have Tesla's 21st century technology to drive it along.