Ferrari F80 Concept
ferrari | August 6, 2014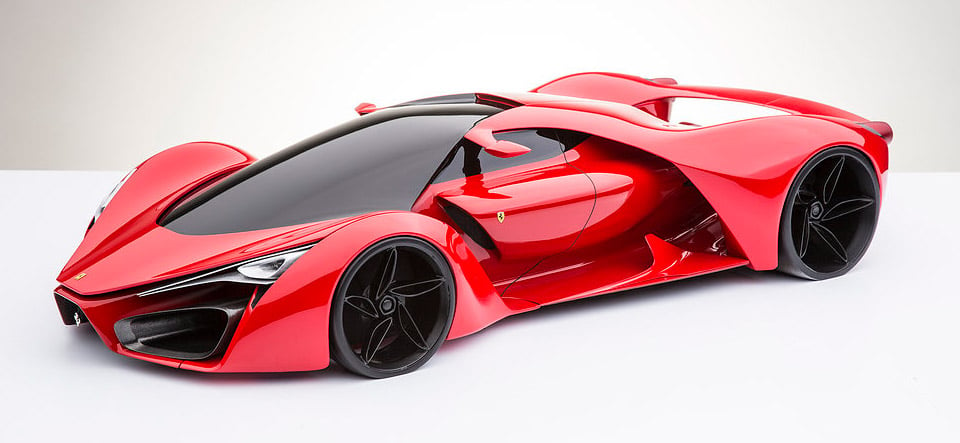 While Ferrari seems to do pretty well designing amazing cars all on their own, it's always nice to look outside of the company for ideas which could expand their horizons. One such design is this exploratory concept by artist Adriano Raeli, for a spectacular looking high-end Ferrari called the F80.
Clearly influenced by Le Mans prototype racers, the F80 has sweeping lines with an emphasis on downforce and smooth airflow. Just look at those huge air intakes up front.
There's not a lot of detail available about the car, as it's just a concept rendering, but Raeli envisions it would be powered by a bi-turbo V8 capable of pushing out 900 horsepower, with the help of KERS. Weighing in at just 800kg, it could go from 0-to-62mph in a brain-crushing 2.2 seconds, with a record-breaking top speed of 310mph.