Cadillac Updates the CTS Sedan for 2015
cadillac | August 9, 2014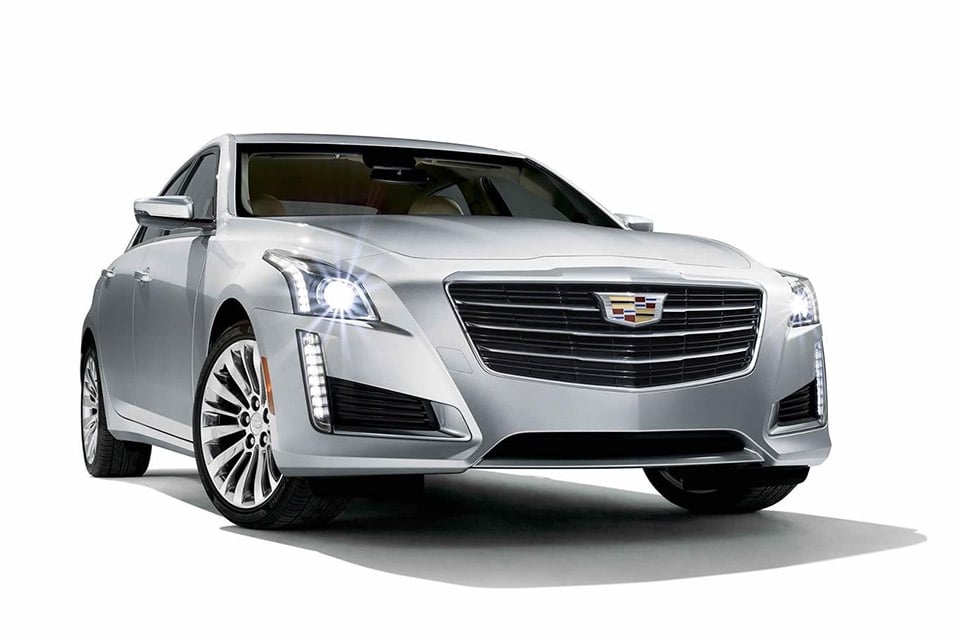 Although Cadillac is planning to retire the CTS Coupe after the 2015 model year, the carmaker continues to move ahead with the CTS Sedan. The company has just announced a host of upgrades and improvements made to the sedan, which will be seen beginning with the 2015 model year. Most noticeable is the new front grille with the new Cadillac crest emblem sans wreath, which to us looks much better and is a great update.
The CTS Coupe will be available in two new colors for 2015: Crystal White and Dark Adriatic Blue as seen in the images here. The exterior has also been updated with new projector beam halogen headlights and an optional Adaptive Forward Lighting System. The powertrain for the new CTS is unchanged from last year, with the choice of a 2.0-liter four-cylinder producing 272hp, a 3.6-liter V6 with 321 horsepower, or a top-end twin-turbocharged 3.6-liter six-cylinder with 420 hp.
On the inside, the car comes with new electronic systems such as a wireless phone charging system, text message alerts, the CUE infotainment System, along with Cadillac's OnStar system for 4G LTE connectivity, which also allows the car to serve as a Wi-Fi hotspot. Other tech improvements include lane change alerts and a lane keep assist system to keep you headed straight and safely down the road. Plus the automatic parking system now also manages parking for perpendicular spaces; but, frankly, if you couldn't already do that you probably shouldn't be on the road.