2014 Audi R8 by XXX Performance
audi | tuners | August 12, 2014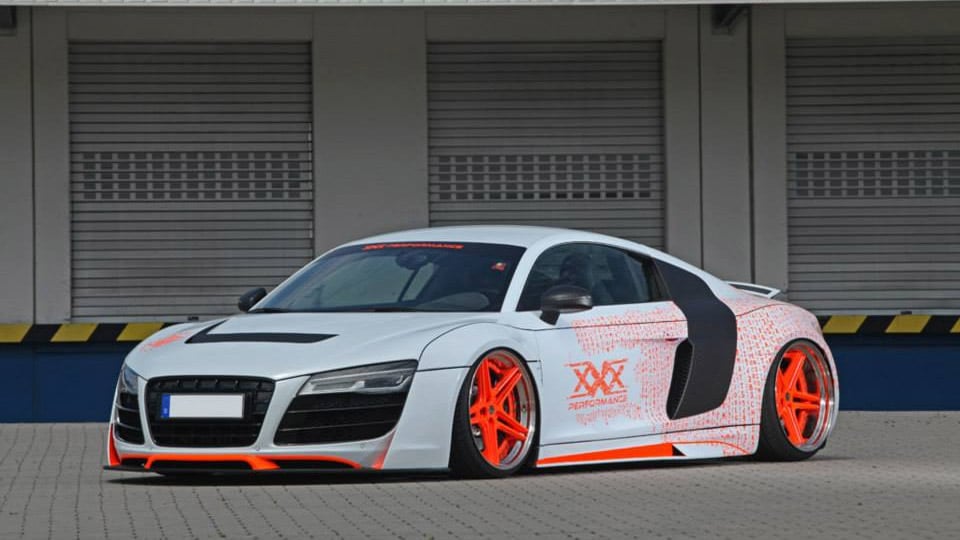 Right off the assembly line, the Audi R8 is already a pretty good looking car. But as is the case with many sports cars, tuners like to have their way with them. In this case, German tuning outfit XXX Performance and Schmidt Wheels took the stock R8 and gave it a bold new look.
Of particular note are the hunter's orange 5-spoke custom wheels, along with matching orange ground effects. Combined with the white-bodied R8, black contrast accents and XXX Performance detailing in orange, the car is sure to turn heads as is zooms down the road. The R8 has also been lowered, and had its width increased by over three inches, mostly through the use of wide wheel flares.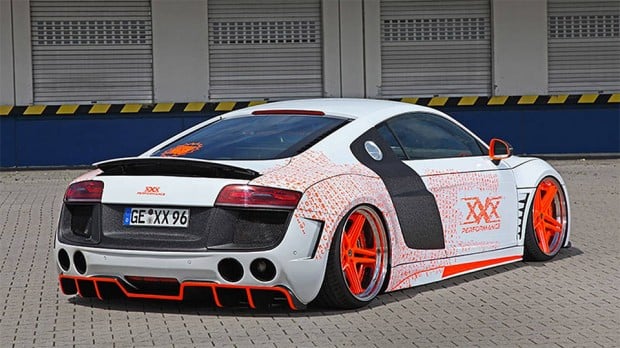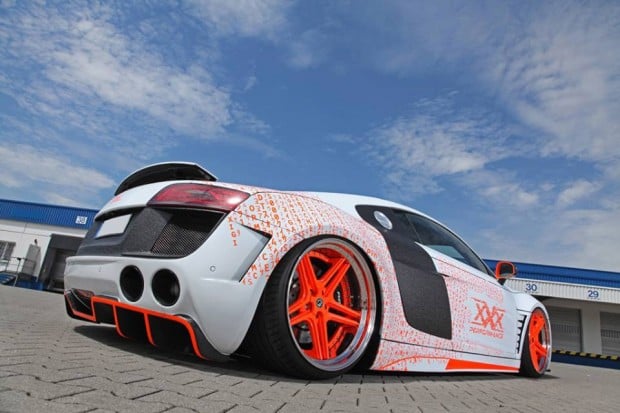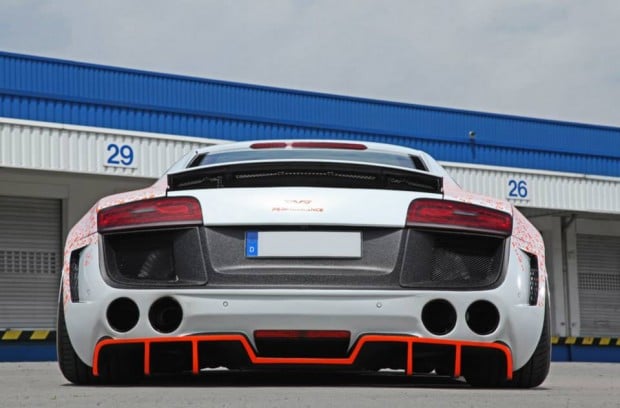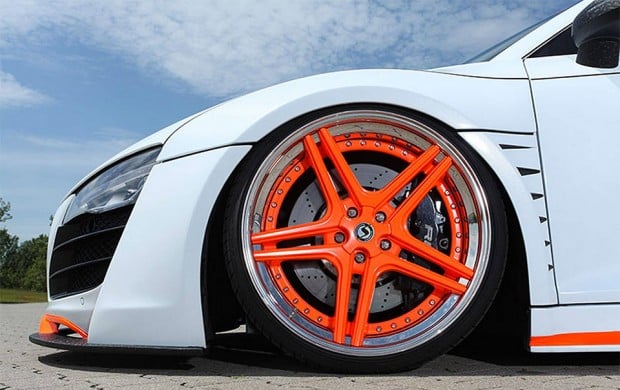 While the car has had little in the way of performance changes, its 525-horsepower V10 engine should still offer plenty of thrills.