Toyota FT-1 Vision Gran Turismo Revealed
gran turismo | toyota | video games | August 13, 2014
We saw the Toyota FT-1 Concept in person back at the 2014 Detroit Auto Show, and while it was impressive, it certainly didn't look like this. As part of the Vision Gran Turismo series for the Gran Turismo 6 video game, Toyota created an amped-up variant of the FT-1 that pushes the envelope far beyond the car we saw in January.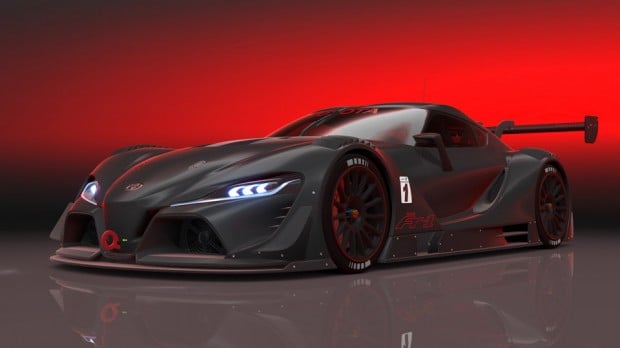 The FT-1 Vision Gran Turismo is much more track-focused, with an even more aggressive front end, larger air intakes, wider fenders and a huge wing to help improve downforce. Of course, the car is only a virtual racer, but it's still really impressive, and we can't wait to load it up on Gran Turismo 6.
Both the FT-1 Vision GT and a graphite grey street FT-1 (shown below) will be playable starting this September.