Volvo Unveils More of the All-New XC90 SUV
volvo | August 13, 2014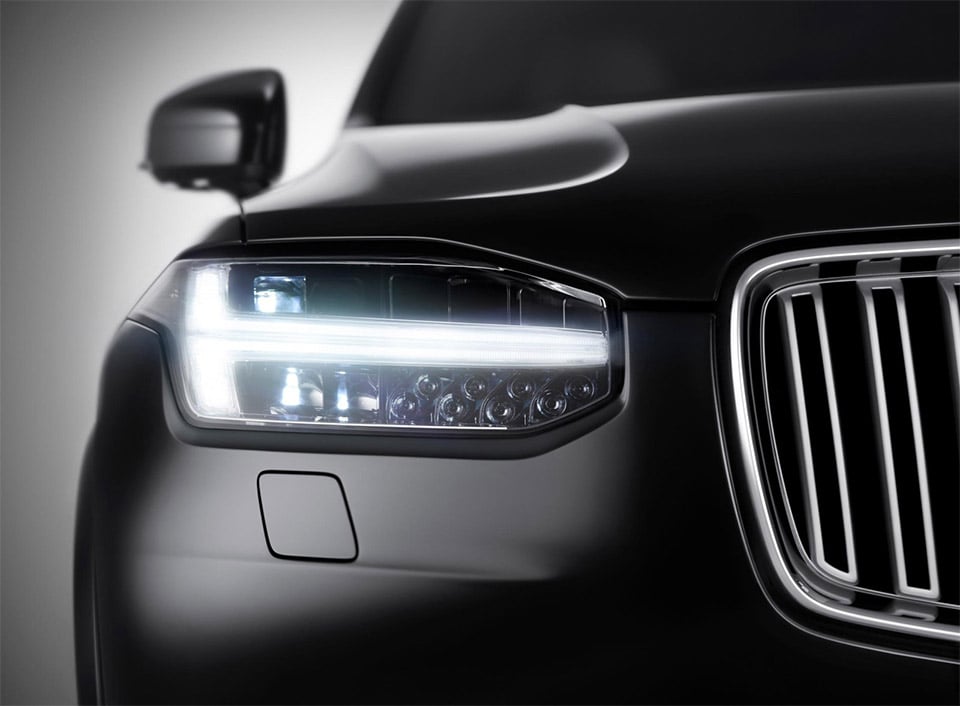 Volvo seems to be stretching out the full reveal of its all-new XC90 SUV just about as long as possible. We're expecting to see Volvo's flagship full-size SUV at a special event in Stockholm, Sweden near the end of August. In the meantime, the automaker has revealed some additional images showing the newly styled front end and providing more details on the SPA architecture on which the vehicle is built.
The front grille image reveals Volvo's newly designed headlight cluster with easily identified hammer-shaped running lights, which appear to be Volvo's new signature shape. We can also see the chrome grille and the side mirrors that seem to contain embedded cameras, likely part of the car's driving and safety features.
It's built on Volvo's new Scalable Product Architecture (SPA) which enables significant improvements both in protection in worst-case scenario accidents as well as providing innovative features to help the driver avoid accidents in the first place. Volvo has spent almost $11 billion over the past four years developing the new platform, which will be used by every future model from the S60 sedan onward.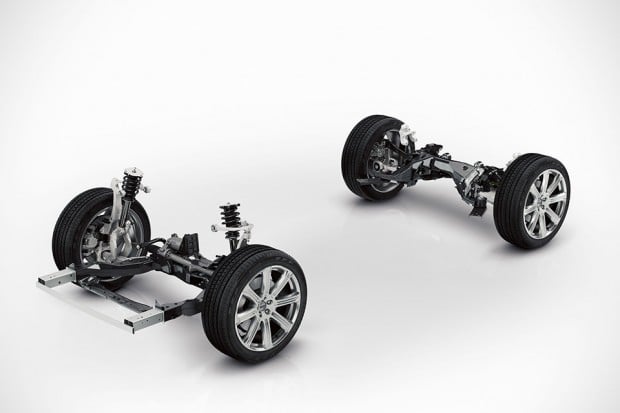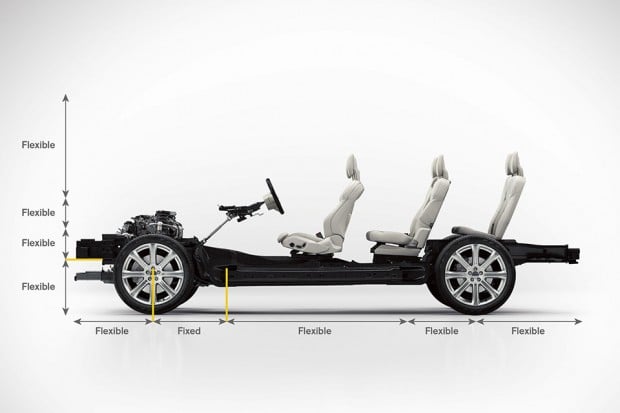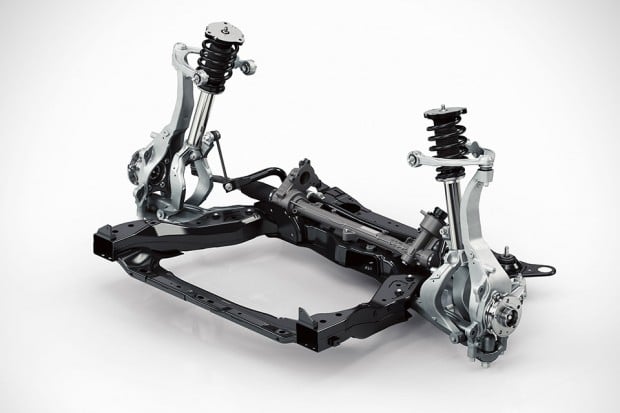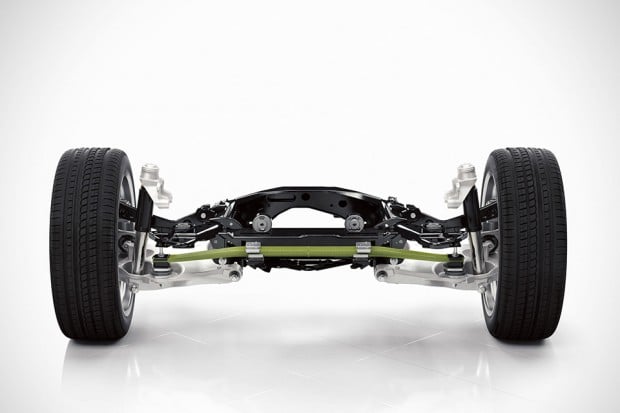 If you want to see exactly how much we now about the XC90 to date, take a look at the vehicle's driving and safety features, the available hybrid drivetrain, the new interior, and more on the Scalable Product Architecture.