Caterham Unveils U.S. Market 360 and 480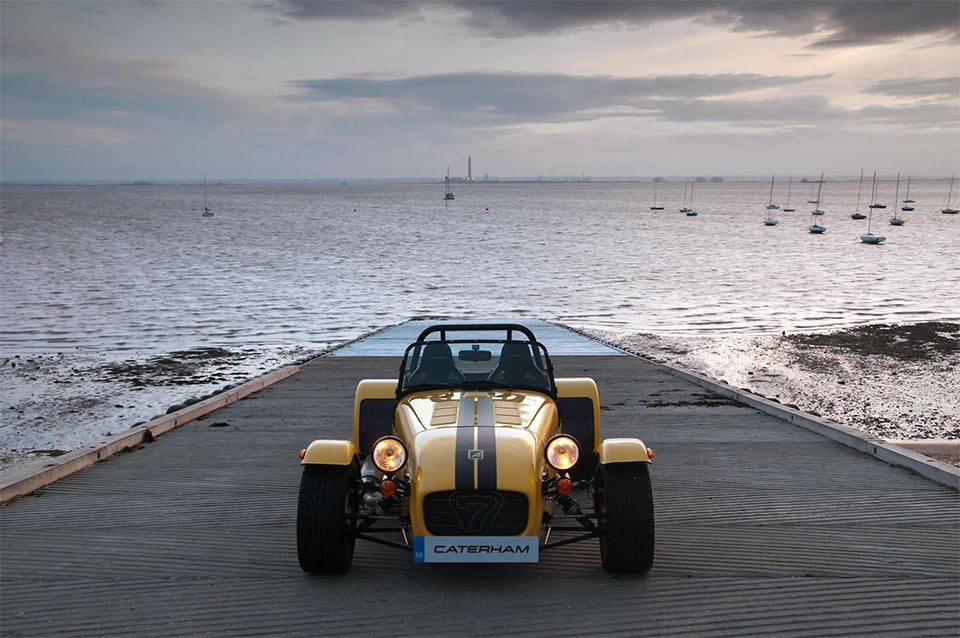 It looks like the partnership between Caterham Cars, the UK builder of ultralight performance cars, and U.S.-based importer Superperformance has started to bear fruit, with the unveiling of two Caterham models targeting the U.S. market: the Seven 360 and the Seven 480. Unveiled at Monterey Car Week in California, the two cars have been designed for the American market.
Powered by 2-liter, four-cylinder Ford Duratec engines, the lightweight, spirited cars are built for performance. The Seven 360's engine puts out 180hp and 143 lb-ft. of torque while the Seven 480 boosts that to 237hp and 206 lb-ft. And, thanks to the cars' extremely lightweight design (coming in at just about 1,135 lbs), the 360 will get you from 0-to-100 kmh (62 mph) in a very quick 4.9 seconds and the 480 in an astounding 3.4 seconds.
The Seven 360 will be priced beginning at $44,900(USD) with the 480 a bit higher, beginning at $52,900. No word yet on when we might see the U.S. version of the top-of-the-line Seven 620R, with its 310 horsepower supercharged 2.0 liter engine and a 0-to-60 time of just 2.79 seconds.