1925 Yellowstone Park Tour Bus on eBay
auction | ebay | tour bus | yellowstone | August 15, 2014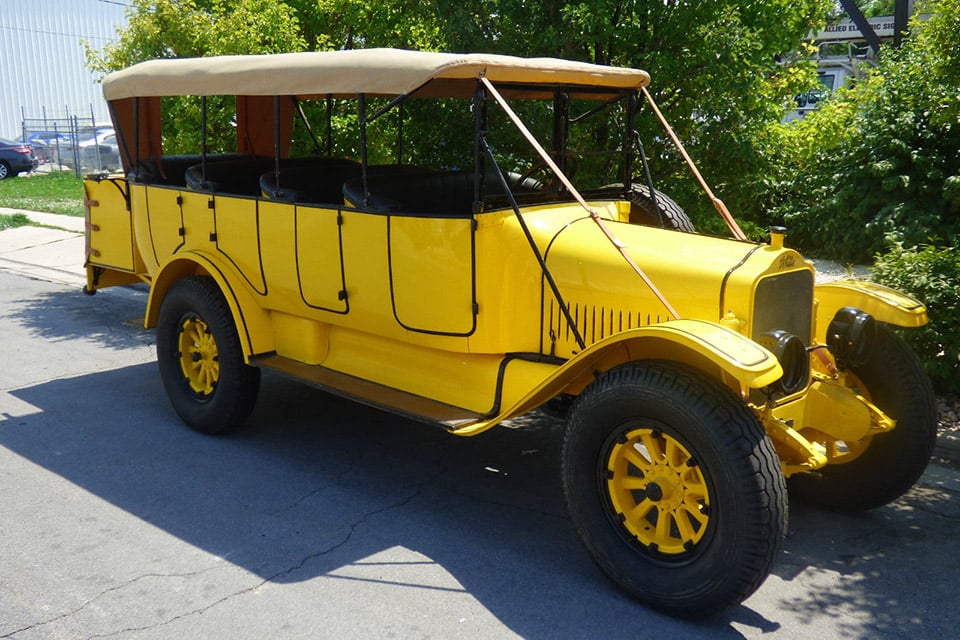 Frankly, we're not sure if this is the ultimate party bus or if your neighbors will wonder what in the world you were thinking when you bring this one home, but this 1925 Yellowstone Park Bus is nevertheless a unique find.
These buses were used at Yellowstone National Park from 1925 until the start of World War II and only a few of them are remaining. It seats 11 people plus the driver in four rows of seats. The top retracts completely to allow for full views of the panoramic vistas of Yellowstone or your own street.
But with a starting bid of nearly $75,000, we're not sure if they will be any money left to take your friends on a tour if you buy this. The auction ends on August 17, 2014, so you've still got a little time to think about it.