Lamborghini Huracán LP 620-2 Super Trofeo
lamborghini | August 18, 2014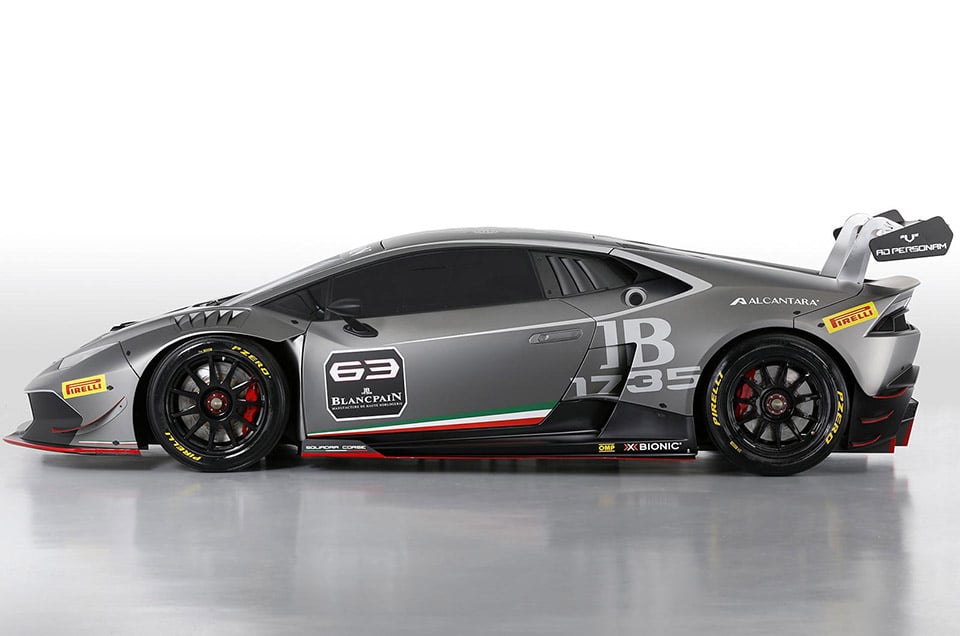 Hot on the heels of the new McLaren P1 GTR, Lamborghini has revealed its track version of the Huracán LP 610-4: the Huracán LP 620-2 Super Trofeo. The teaser video gave us our first glimpse at the Huracán's track-bound sister, and now the automaker has revealed the full car for all to see.
The track-variant of the Huracán is rear-wheel drive only, a change from the street-ready versions lauded all-wheel drive system, but in line with its predecessor, the Gallardo Super Trofeo. Pushing those two rear tires is an upgraded version of the 5.2-liter V10 engine found in the street car, with a total output of 620 horsepower (just 20 hp more than the street car). But, thanks in part to the two-wheel drive system, the use of carbon fiber all around, and aluminum components, the Super Trofeo drops an impressive 550 pounds.
Built from scratch with an eye towards the racing circuit, the Huracán LP 620-2 Super Trofeo is certainly an amazing beast. We can't wait to see how it performs on the track.