Saleen FOURSIXTEEN Tesla Model S
saleen | tesla | August 18, 2014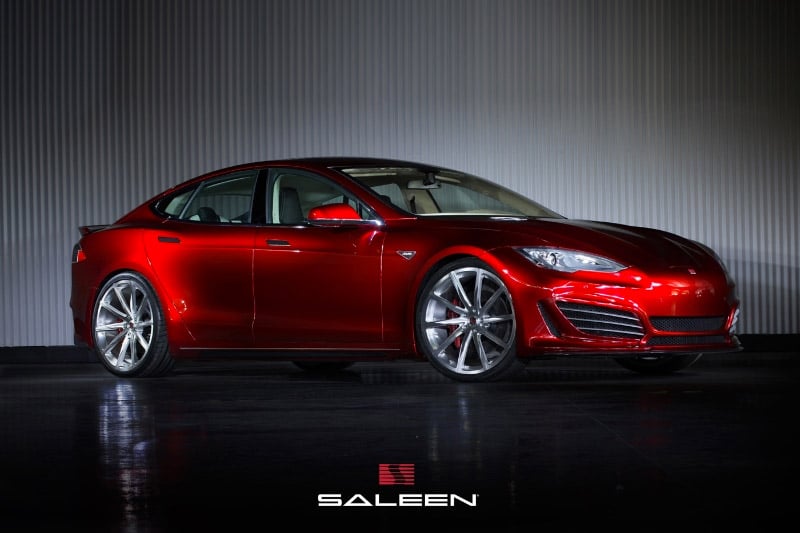 A while back, I mentioned that Saleen was planning on adding their special touch to the Tesla Model S. Now, the car has been revealed, and surprisingly, the car doesn't get any more horsepower than a stock 85kWh Model S Performance – it's still got 416 horsepower, hence its name. However, Saleen says they've modified the car to provide faster acceleration and improved throttle response.
Apparently, the drivetrain tuning and gearing changes give the FOURSIXTEEN a more exciting sound than a stock Model S when driving as well. In addition, the car has been fitted with track-calibrated suspension. Aerodynamics have seen some improvements as well, with a new V-shaped hood, a high-downforce rear spoiler, and a carbon fiber rear diffuser. Available options include carbon ceramic brakes.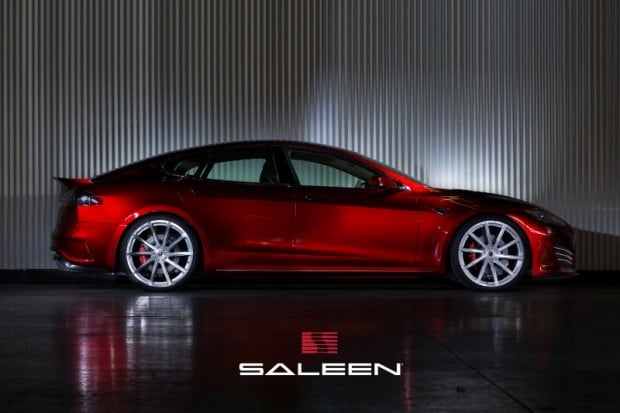 The interior has also been fitted with Saleen's custom leather, Alcantara suede and carbon fiber trim to give it more of a sports car feel. The rear seats have also been resculpted into bucket style seats instead of a bench, though I'm not sure if the rear-facing kiddie seats have been removed from the trunk.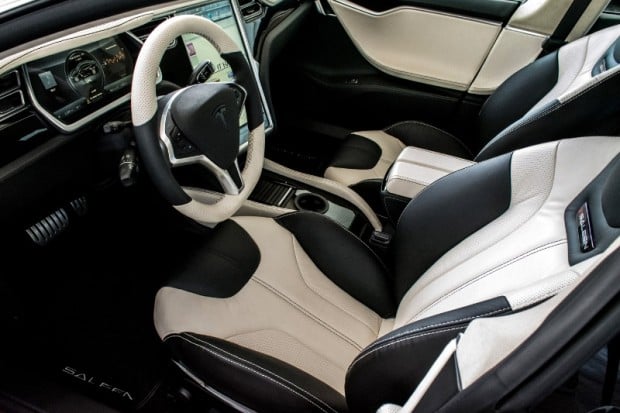 Check out the video below to see Steve Saleen describing the car at last week's Pebble Beach Concours d'Elegance. Apologies in advance for the terrible audio.
The Saleen Foursixteen Tesla Model S is available for order now, and pricing starts at $152,000(USD). Maxed out with every feature, you're looking at about $175,000.