Dodge Charger SRT Hellcat Convertible Concept
convertibles | dodge | August 19, 2014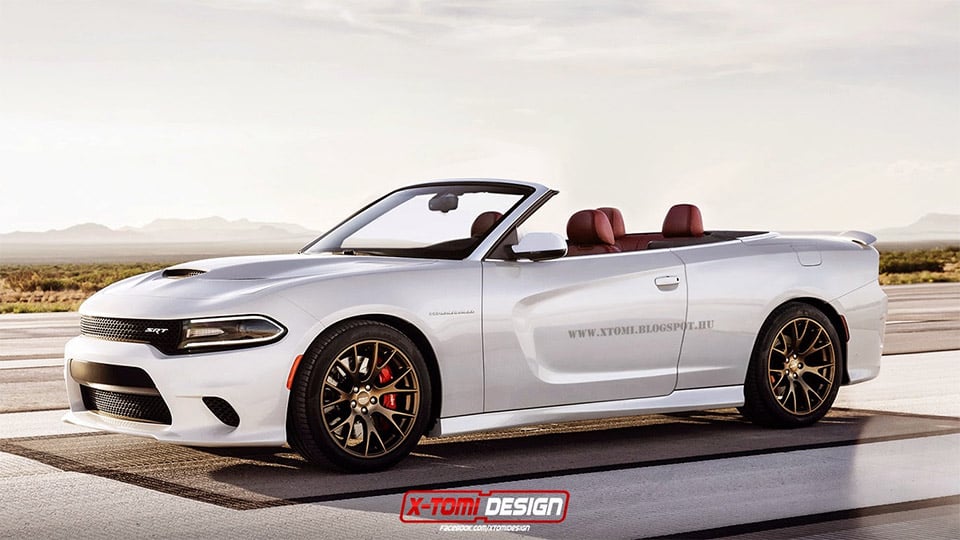 I'm pretty excited by Dodge's 2015 lineup of Hellcat-powered cars – with both the Challenger and Charger getting the 707hp supercharged V8 HEMI treatment. But as a convertible owner myself, there's something to be said for the way the wind feels in your hair at breakneck speeds. So while we know that Dodge is unlikely to ever make a convertible Charger, it's still fun to see what one might look like.
Automotive manipulator X-Tomi Design decided to Photoshop one of the images that Dodge has published of the 2015 Charger SRT Hellcat, and turned it into a convertible. In addition to doing away with the roof, X-Tomi eliminated the rear doors, and elongated the front ones.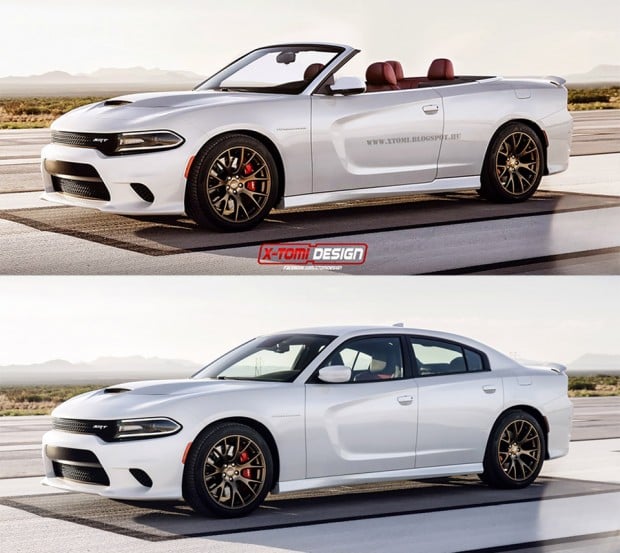 Even if Dodge wanted to create a convertible, it's much more likely they'd do it with the Challenger, since it's the coupe in the line, and the Charger is the sedan. Regardless, it's kind of fun to dream.