Forze 6: A University-Built Hydrogen Fuel Cell Racer
hydrogen | August 21, 2014
The Forze VI racer is built as a project car at the Delft University of Technology in the Netherlands. As you can guess by the name, this is the sixth such car in the program's history and by far the most powerful, most track-ready hydrogen fuel cell racer they've produced. The team has just completed its most successful round of testing with the lightweight 1,800 pound car, some of which is seen in the video below.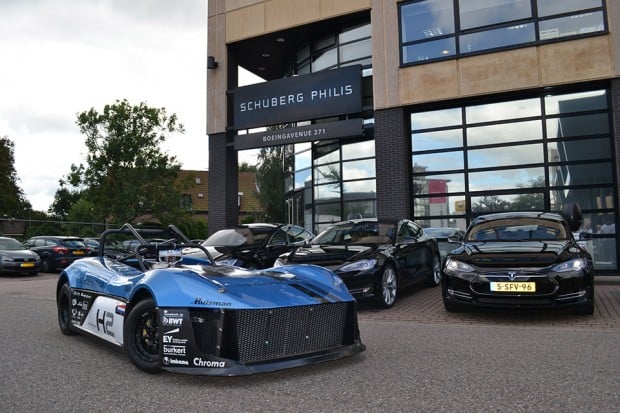 One of the first racers built anywhere in the world with a fuel cell system, the team's goals that the car will compete in the Caterham Cup and set a lap record for hydrogen fuel cell cars at the Nürburgring Nordschleife.
They claim that the system can produce the equivalent of 258 hp, resulting in a 0-to-100 km/h (62 mph) time of under 4 seconds and a top speed of 125 mph. The fuel cell itself produced 135 of those horses, with super capacitor adding the remaining 123 hp.