2015 Chevrolet Corvette Z06 Price Revealed
chevrolet | corvette | August 22, 2014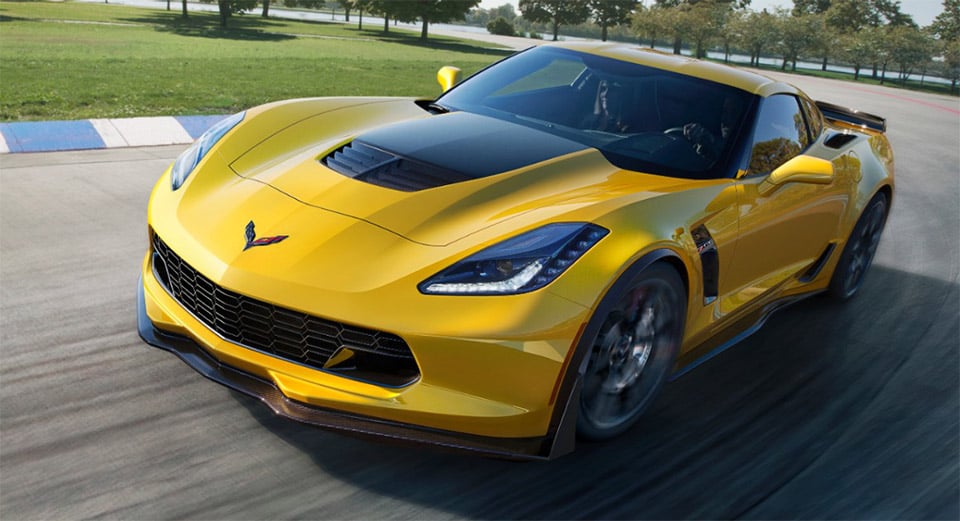 The hotly-anticipated Z06 variant of the 2015 Chevrolet Corvette has been high on many of our lists. But today's pricing announcement for the most powerful C7 'Vette will likely put it out of reach of many.
While the base price for the 2015 Stingray is $53,000, the Z06 Corvette coupe will start at $78,995(USD), with the convertible version going for $83,995. That extra $25,000+ over the base model gets you a 6.2-liter supercharged V8 with 650 horsepower and 650 lb-ft. of torque, improved aerodynamics, and lightweight carbon fiber components among other things. For another $7,955, you can add the Z07 Performance Package, which provides Brembo carbon ceramic-matrix brake rotors, and adjustable front and rear aerodynamics, along with Michelin Pilot Super Sport Cup tires.
Regardless of the price premium, it's one hell of a lot of car for the price when compared to European supercars, with the added bonus that the Z06 'Vette can definitely work as a daily driver when it's not on the track.