BMW E89 Z4 by Rowen International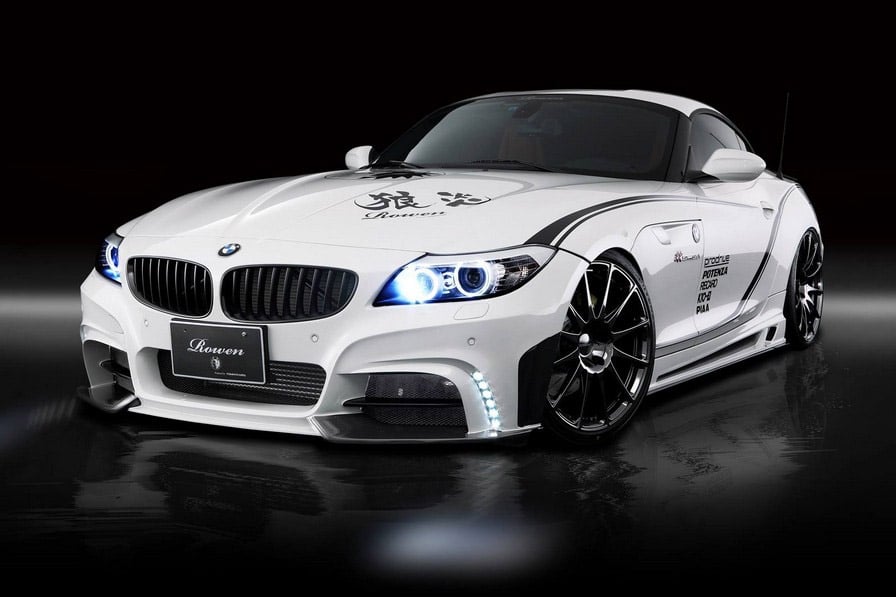 Aftermarket tuning company Rowen International worked their magic with the BMW Z4 and the results are a pretty dramatic transformation of the otherwise fairly tame two-door convertible. The new Z4 has much more aggressive lines, with a new front bumper, rear diffuser, side skirts, and a large rear wing. They've also added very distinctive new LED lights both front and back along with an all-new exhaust system with awesome quad tailpipes. Finishing off the look are a set of larger wheels and bold stripes and decals all over the car's body.
If you're looking to take your Z4 in this direction, the aftermarket kit will set you back 720,000 Yen, or just under $7,000 (USD), but you may have to bring your Z4 over to Japan to have it installed.