The JOSS JP1: A Crowdfunded Supercar
joss | kickstarter | August 22, 2014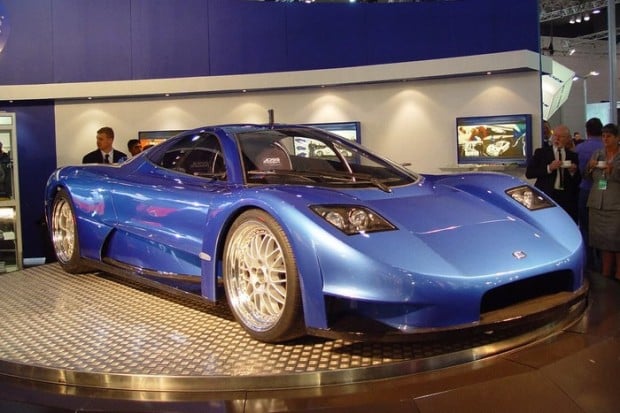 The JOSS JP1 is an Australian, track-ready supercar that was first seen in public at the Melbourne Motorshow back in 2011. The car is expected to have very impressive performance figures. Powered by an all-aluminum V8 engine producing about 560 hp, the car is expected to go from 0 to 60 km/h (62 mph) in just 2.8 seconds with a top speed of around 211 miles per hour. Most interesting is the car's multi-speed seamless transverse transaxle gearbox, which results in instant changes between gears, a first for a production vehicle.
The first prototype, the JT1, was build by the company back in 2004 and they've since refined the design to create the JP1 we see today. The team putting the car together has a strong track record (pun intended) of building and racing cars of all types. But they need additional funding to continue to move ahead with the supercar and are looking to raise AU$480,000 (~$446,000 USD) via a Kickstarter project.
If you'd like to see the JOSS JP1 continue to move ahead and be part of bringing a new supercar into the world, the Kickstarter campaign runs through September 30, 2014.