A Collection of Classic American Automobiles
art | August 23, 2014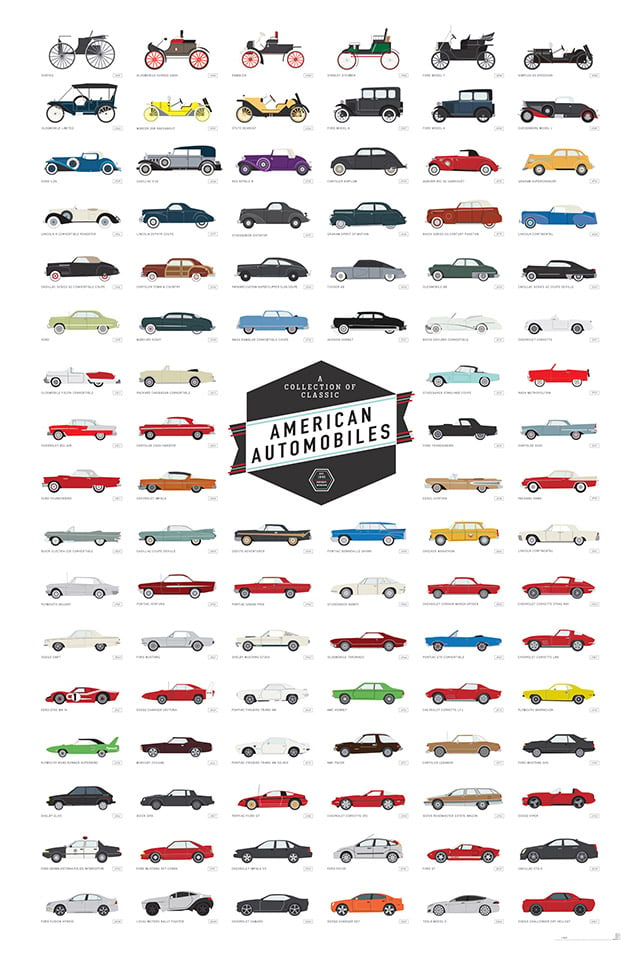 The guys at Pop Chart Labs put together this great poster that's perfect for the automotive enthusiast. The 24″ x 36″ poster catalogs 108 classic (and a few not so classic) American cars dating from 1895 to 2015.
Each image is hand-detailed, and you'll find everything from the 1895 Duryea, to the "Tin Lizzie" Ford Model T to the latest Dodge Challenger SRT Hellcat. While the proportions of some of the cars seem a little bit off to me, it's still a really neat piece of art, and any gearhead would love to have it hanging on their wall.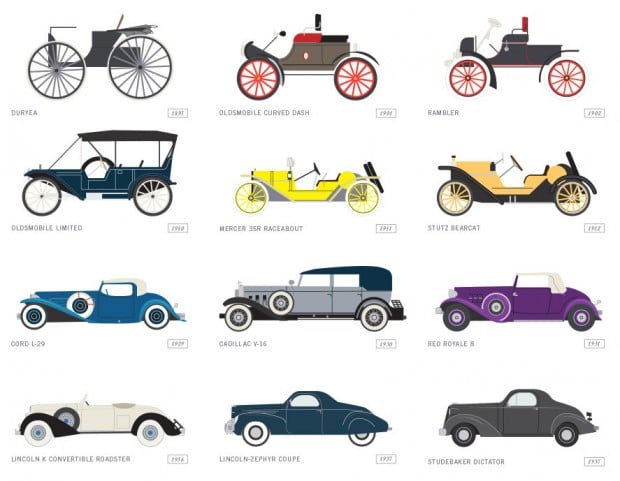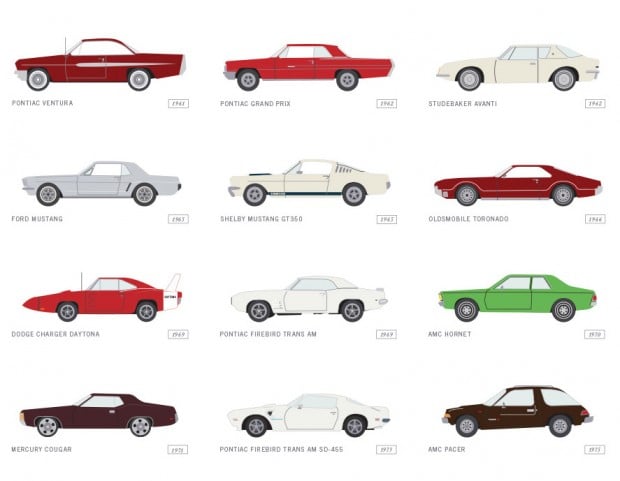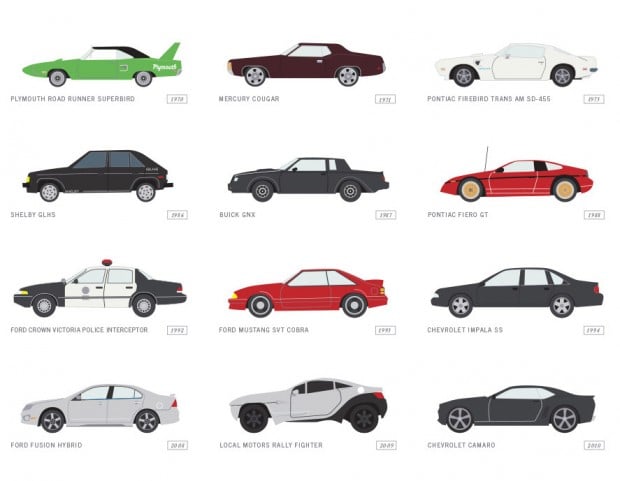 The first printing run is just 500 pieces, and each print is signed and numbered by the artists. Head on over to Pop Chart Labs to order yours now.