NEVS Shows Saab 9-3 Aero-Based Electric Vehicle
saab | August 23, 2014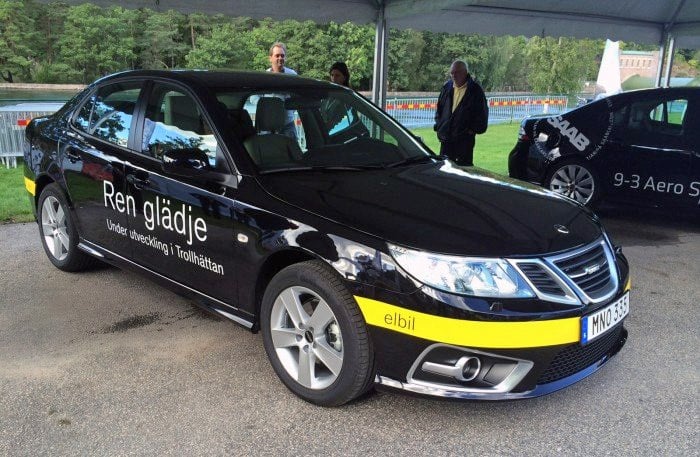 National Electric Vehicle Sweden, the Chinese-backed company that bought Saab out of bankruptcy back in 2012, may have recently halted production of the 9-3 Aero, but that doesn't mean they've ceased developing automobiles. The company just revealed a modified Saab 9-3 Aero sedan that was developed as an all-electric vehicle. With the batteries all housed under the floor, the full interior space of the sedan as well as the entire trunk remain usable.
NEVS also says that the car's performance is enhanced thanks to the low center of gravity provided by the placement of the batteries and the resulting 50/50 weight distribution.
The current prototype has an electric motor rated at 100 kW (140 horsepower), a range of about 125 miles, a 0-to-60 mph time of 10 seconds, and a top speed of 75 mph. The company's goals with the electric vehicle was to act as a reference for upcoming production models as well as a test for technical development and verifying manufacturing.
The prototype electric Saab 9-3 Aero was shown recently in Trollhättan, Sweden, the long-time location of Saab's manufacturing facilities and the point of origin for the vehicle. The car is powered by lithium-ion batteries from Beijing National Battery Technology. It seems that Saab isn't quite ready to disappear completely as an automotive brand. It will be interesting to see if they revive as a producer of electric vehicles.