2015 Land Rover Discovery Sport Leaked
land rover | rumors | August 25, 2014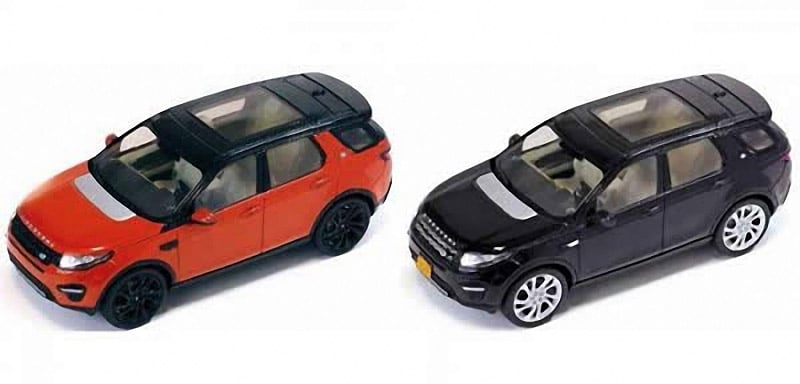 OK, we admit that Land Rover hasn't really leaked any images of the actual 2015 Land Rover Discovery Sport. What we have seen are these purportedly official scale models of the cars. We're all waiting to see the full-size vehicles unveiled, but we can see from these tiny versions that the Discovery Sport bears more than a passing resemblance to the Land Rover Discovery Vision Concept, as well as the camouflage teaser footage that Land Rover published a few weeks back:
The production vehicle doesn't appear to have the rear doors that open backwards, as we saw on the Concept, but it appears to have the forward-swept C-pillars, a newly styled front end, with what might be the first appearance of Land Rover laser headlights (although probably not in the U.S.), and a large panoramic sunroof.
We'll wait to see the final product at its official unveiling on September 3, 2014.