2015 Volvo XC90: First Images Unveiled
volvo | August 26, 2014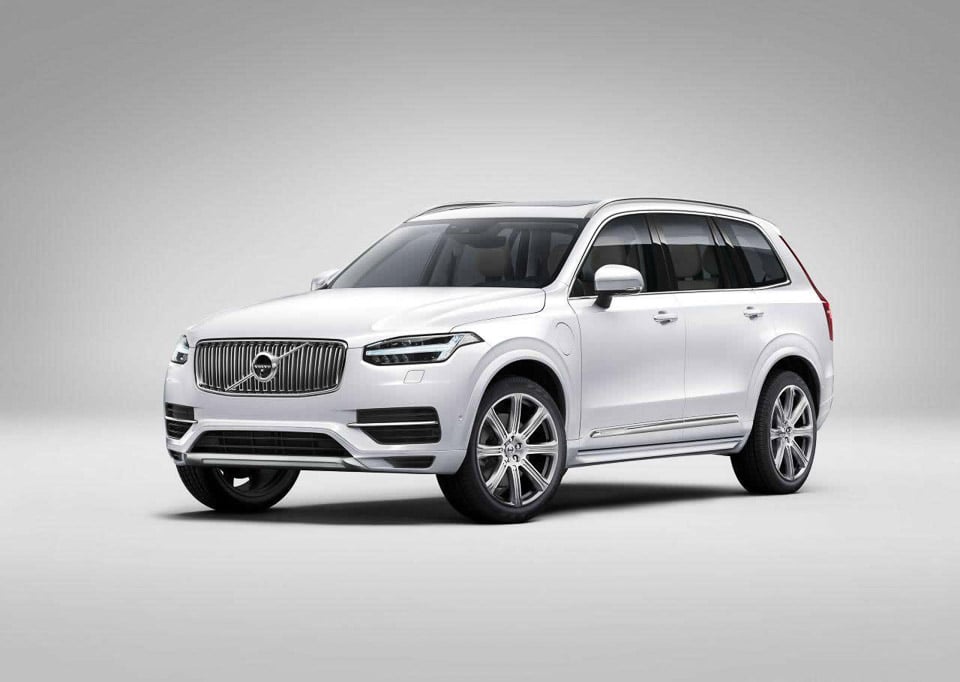 Although Volvo hasn't yet officially lifted the curtain on its all-new flagship Volvo XC90, the first gallery of official images has been leaked, so we can finally see the new vehicle in its entirety. The full-sized SUV retains some of the design cues and lines from the Concept XC Coupé, but with a more subdued approach all around.
The design also reflects what we've seen previously, with the "Thor's Hammer" T-shaped LED daytime running lights, a bold new chrome grille, the side mirrors that seem to contain embedded cameras, three rows of seating, and a more stylish design all around than the current XC90.
The images are in addition to the wealth of information we've previously shared on the XC90, including the the vehicle's driving and safety features, the available hybrid drivetrain, the new interior, and more on the Scalable Product Architecture. With some leading edge new technologies, like parking assist, cross-traffic alerts, a 360˚ surround view, a new safety cage built with hot-formed boron steel, and an optional 400hp hybrid powertrain, the new XC90 may be just the vehicle Volvo needs to regain its market presence in the U.S. and elsewhere.