MINI Considers Future Augmented Reality Displays
mini | technology | August 26, 2014
MINI is sponsoring a number of designers who are looking at possible technologies in the future of mobility. One designer, Keiichi Matsuda, has developed a vision where each person has his own version of the world based on a set of augmented reality layers customized to that person's needs.
One implementation of the technology could be that road signs and lane markings would essentially be unnecessary in the physical world. Instead, each driver, passenger, cyclist, and pedestrian would have his own set of augmented reality layers showing the information specific to that person's needs. For example the driver would see lane markers and street signs that would direct him efficiently through traffic to his destination while pedestrians would see street crossings that would provide them safe passage.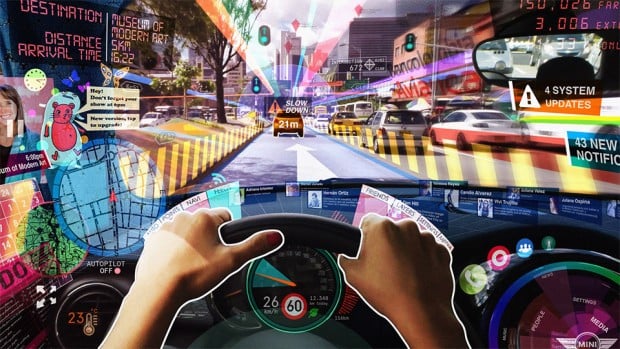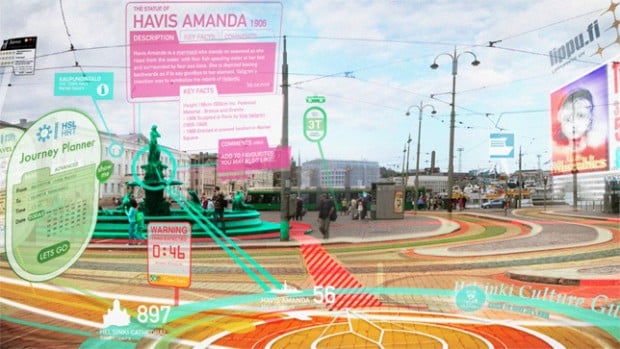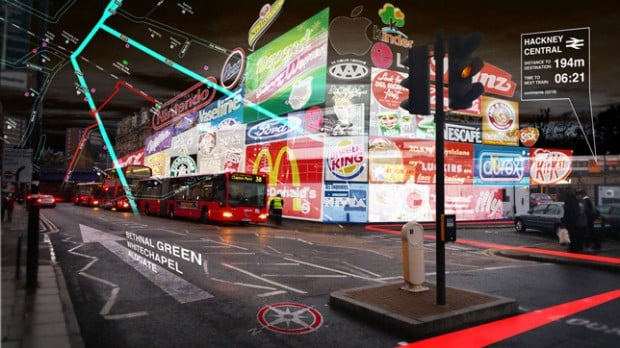 The exhibit can be seen at designjunction during the London Design Festival, at the Old Sorting Office from September 17-21, 2014.