Arden Reworks the Jaguar F-Type Coupe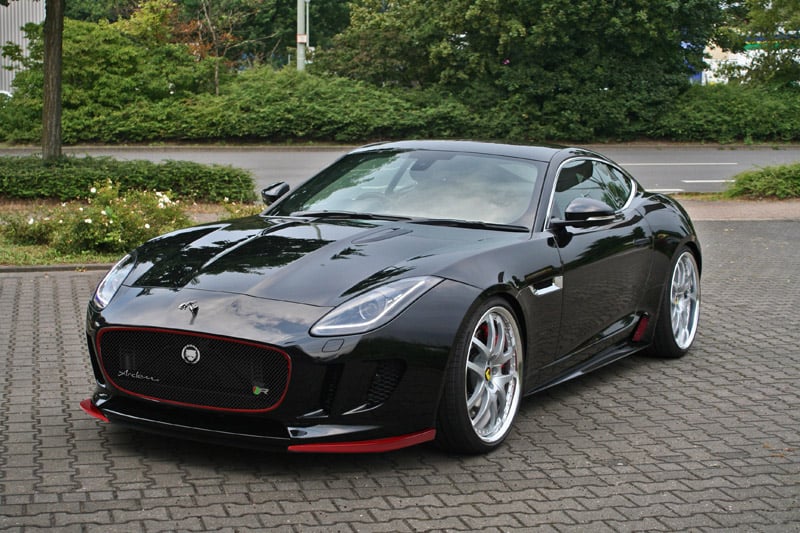 The Jaguar F-Type Coupe is an incredible street car right off the production line, with a 550 horsepower V8 engine and beautiful lines. But the German aftermarket tuning company, Arden, decided to try their hand at improving on it nonetheless.
The upgrades not only provides a power increase for the V8 (or the V6 engine, if you decided not to maximize your F-Type), they've also reworked the car's appearance, with optional 21-inch Sportsline wheels, and aerodynamic trim set off in either red or green. Arden will even install a Jaguar prominently back on the hood, reminiscent of the classic Jaguar "Leaper" hood ornaments of the past.
We don't have any additional information on just what the performance upgrades provide, but you can take a look at some of the options and pricing here (PDF).