Chevrolet Reveals the Niva Concept SUV in Moscow
chevrolet | August 30, 2014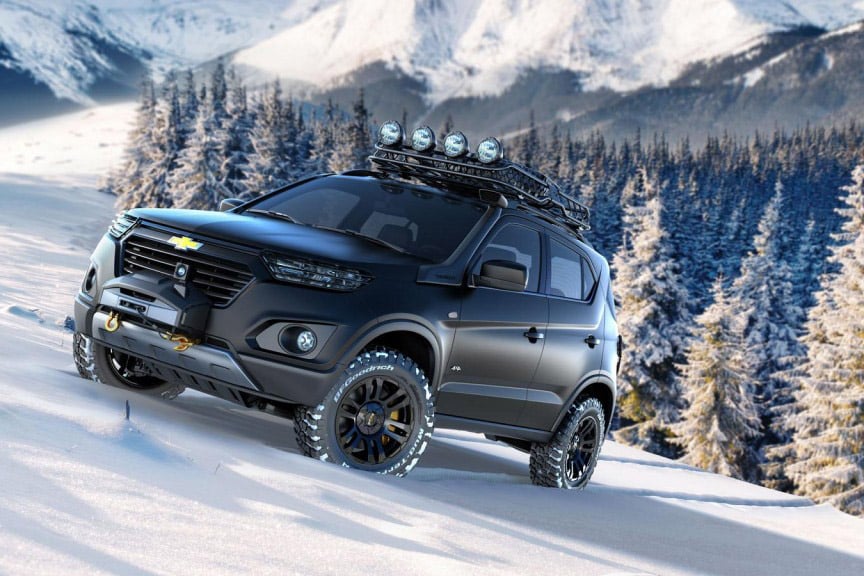 We saw a teaser image of Chevrolet Niva Concept SUV previously and now the vehicle has officially been unveiled at the Moscow International Motor Show. The second generation Niva won't be brought to the U.S., but is the replacement for the existing first-gen Niva built as a result of the joint venture in Russia between General Motors and AvtoVAZ.
The rugged SUV sports a large roof rack with four auxiliary spotlights, a snorkel for deep river crossings, an integrated front winch, and BFGoodrich off-road tires. The vehicle is powered by a 1.8-liter engine tied to a five-speed transmission with all-wheel drive (of course) and a locking differential. GM hasn't released much on the vehicle's interior, except what we can see in the images below, and pricing has yet to be announced.
We're not sure why GM doesn't work to bring this sort of SUV to the U.S. Certainly outdoor sporting enthusiasts would show some interest and some people would just drive it through the streets because of its rugged looks. That certainly worked for the Hummer H3.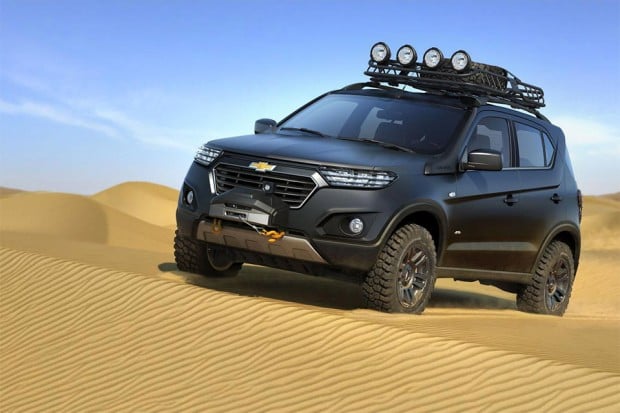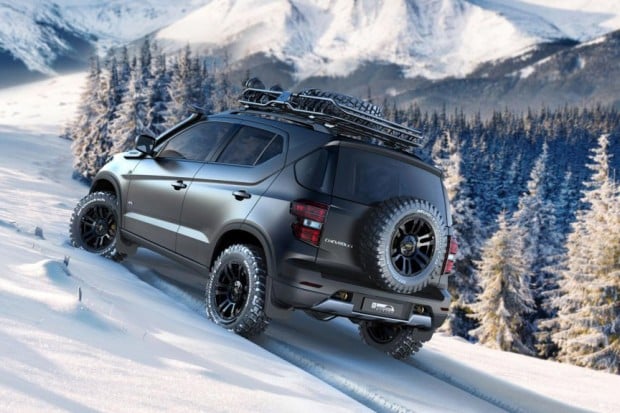 werwer