Behind the Wheel: Audi TT Ultra Quattro Concept
audi | September 2, 2014
---
The Audi TT Ultra Quattro Concept was first seen at the 2013 Wörthersee GTI meetup and continues to impress both with its styling and with its performance. Based on the current Audi TTS, Audi removed 625 pounds from the sports coupe thanks to a carbon fiber roof, center tunnel, B pillars and the back end. The car also has some other refinements, like an open-gate shifter, rear-view cameras in place of side mirrors, racing seats complete with racing harnesses, and more carbon fiber on the inside.
Under the hood, the Ultra Quattro Concept packs a 310hp 2.0-liter four-cylinder turbo which gives the car a weight/power ratio of around 8 pounds per horsepower and a 0 to 100 km/h (62 mph) time of 4.2 seconds. Top speed is said to be an impressive 174 mph.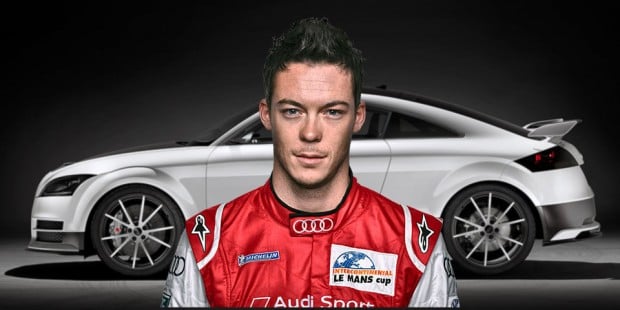 Audi put Le Mans champion Andre Lotterer behind the wheel of the concept car to take it for a quick spin through a parking garage. It may pale in comparison to the Audi R18 TDi he drove at Le Mans, but Lotterer seems genuinely impressed with the lightweight car's performance and handling. We still haven't heard if or when Audi might be bringing these innovations to a redesigned Audi TT, but we'd love to see them come to the road.