Zenos Unveils Turbocharged 250hp E10 S
September 2, 2014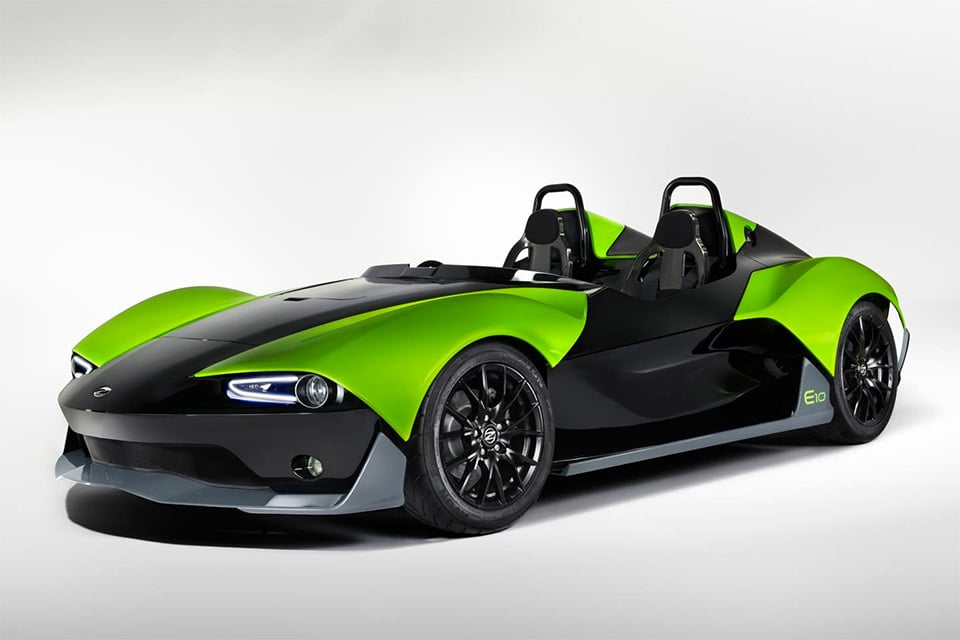 Zenos Cars has just unwrapped a more powerful version of their lightweight sports car. Boosting the car's engine by 50 horsepower over the E10, the new E10 S also has a mid-mounted Ford 2.0-liter four-cylinder engine, but the team has added a turbocharger to boost the output, giving it a total of 250 hp and 295 lb-ft. of torque at 2,500 rpm. The S can get from 0 to 60 mph in just 4 seconds compared to its naturally aspirated brother's time of around 4.5 seconds. The car's weight has been kept extremely low, coming in a just 1,543 lbs.
Zenos previously announced that the E10 was going be made available in the United States (with pricing beginning at $39,500 USD) but the company hasn't officially announced availability of the E10 S on this side of the Atlantic.
Zenos Cars was founded by a pair of ex-Caterham (and before that Lotus) executives. The company recently set up U.S. operations to bring its the E10 to the States beginning in early 2015. The E10 S has been priced in the UK at £5,000 GBP (~$8,300 USD) more than the standard E10.