2015 Land Rover Discovery Sport
land rover | September 3, 2014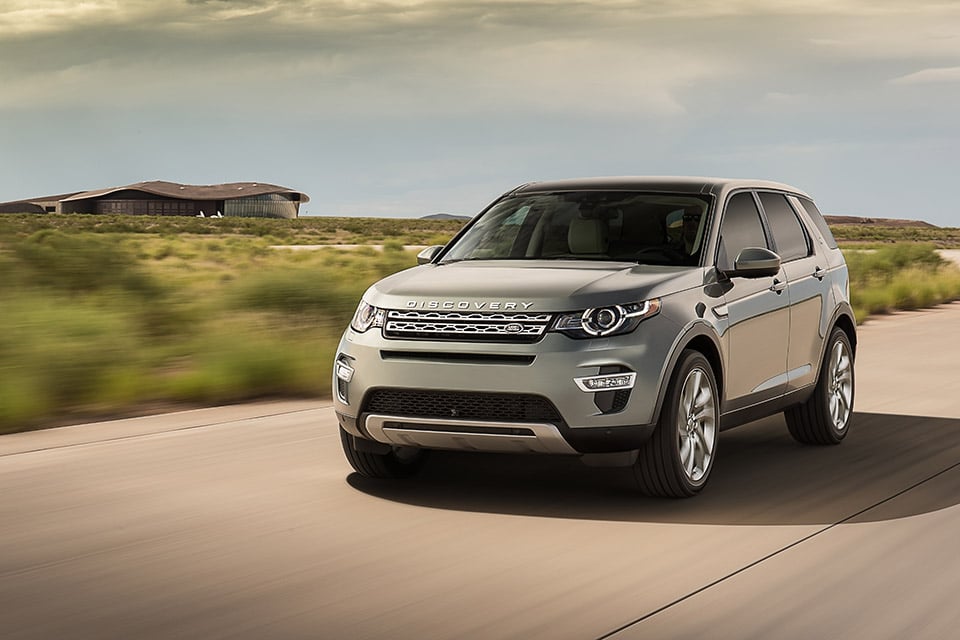 2015 Land Rover Discovery Sport

Powertrain: 2.0L Turbo 4-Cyl. 240hp engine, 9-speed ZF automatic transmission
Curb Weight (lb): 3,957 lbs.
Wheelbase (in): 107.9 in.
Width (in): 85.6 in.
Base Price (USD): $38,920
After teasing us with a toy version of the SUV, Land Rover has finally revealed the new 2015 Discovery Sport along with full specs and pricing. The new vehicle was revealed at Spaceport America, Virgin Galactic's U.S. base of operations as part of the two company's new partnership. The new premium compact SUV comes with 5+2 seating and is built to be both capable and versatile, with a design that maximizes space and utility.
With a transverse-mounted engine and standard four-wheel drive, the vehicle should be very capable of getting through messy road conditions while providing a comfortable, well-appointed interior environment. Under the hood, the Discovery Sport hides the same 2.0-liter turbocharged I-4 engine seen in the Range Rover Evoque and paired with the same ZF 9-speed automatic transmission. In fact, the similarities between the two vehicles don't end there, with many shared styling queues and components.
The Discovery Sport stands a bit more upright than the Evoque and is a bit larger overall. In addition, the reworked, compact rear suspension in th Discovery Sport allows for the optional third row of seats. The SUV's exterior shows Land Rover's new styling approach, with a two-bar front grille framed by wraparound headlights (either Halogen or the optional HID headlamps with LED daytime running lights). It also shares the Evoque's swept C-pillar and sloping roofline, which I think makes it seem more inviting and less boxy going down the road. The exterior can be done in Fuji White, Santorini Black, Corris Grey, Indus Silver, Loire Blue, Scotia Grey, Kaikoura Stone, Firenze Red, and limited edition Yulong White.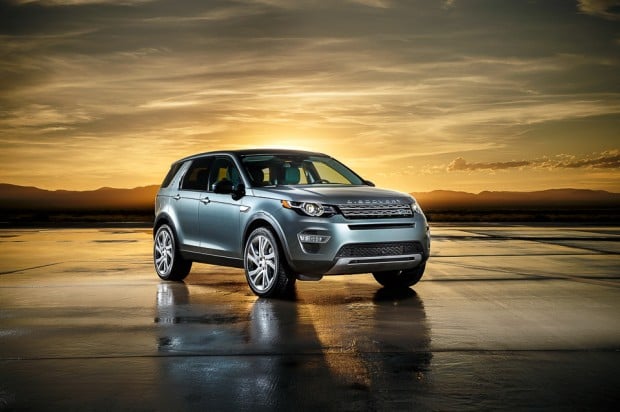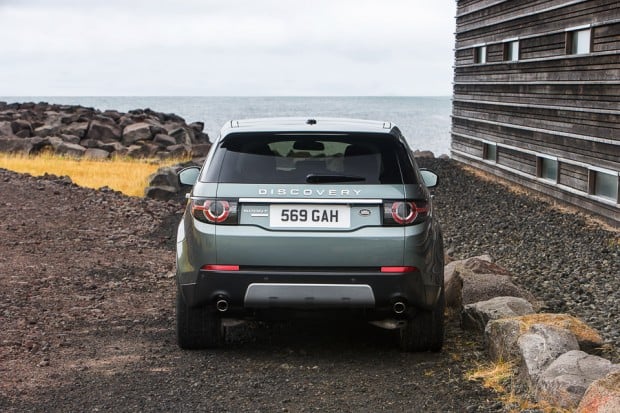 Inside, the Discovery Sport provides plentiful space, with an emphasis on driver comfort and safety, with extra consideration given to the position of the pillars to allow for maximum visibility. It also comes with a 5-inch TFT display behind the wheel, a new 8-inch touchscreen on the center console, and a Heads-Up Display. Four 12 volt and six USB charging sockets are located around the vehicle interior.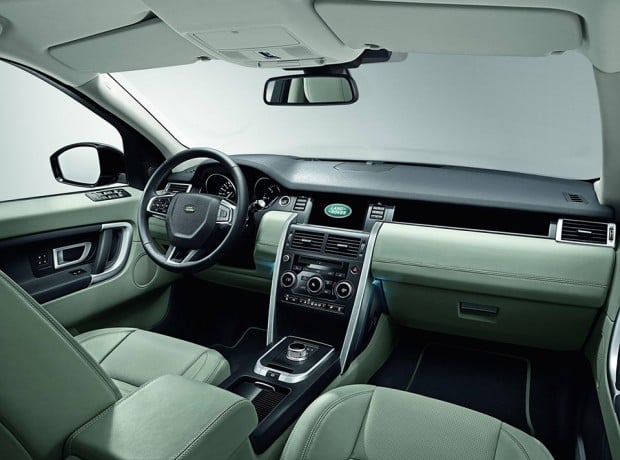 The Land Rover Discovery Sport will also be available with a diesel engine under the hood, although that is currently for the European market only. Expect the vehicle to go on sale in early 2015 with pricing beginning at $38,920 (including $925 destination charge).