2016 Mazda MX-5 Miata
mazda | roadsters | September 3, 2014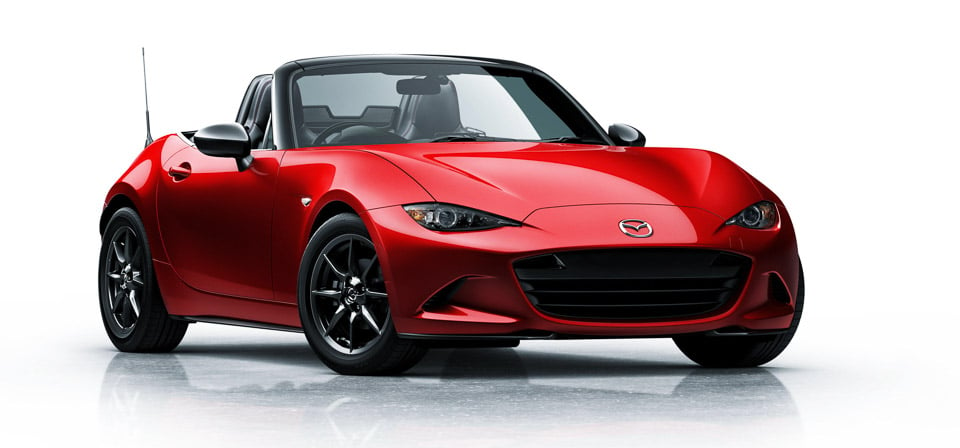 After much anticipation, Mazda has taken wraps off of its brand new MX-5 Miata roadster. This is the fourth generation of the Miata, with its last major redesign taking place for the 2009 model year. Intended to be rolled out for the 2016 model year, the new MX-5 features significant design changes from past models, while still embracing the iconic vehicle's storied past.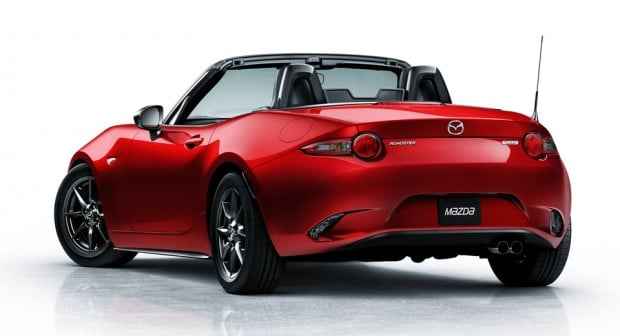 At its core, the MX-5 still achieves its core goals – a front-engine, rear-wheel drive roadster with a 50:50 weight distribution. Today's reveal focused entirely on the aesthetics of the MX-5, which has a wider and lower profile than the previous generation, though its wheelbase is actually about 1/2 an inch shorter, and the overall car appears to be almost three inches shorter – at 154.1 inches long. It also embraces Mazda's current KODO design language, which is apparent in its wide mouth grille and streamlined body. The blacked out window trim give the car more sense of drama, and make it look more modern, and its rear is a dramatic improvement over the retro-style rear end which has been with the Miata for years. When viewed from the side, the passenger compartment seems to be set further back and the hood seems longer as well.
The car is also said to be "more than 100kg" lighter than the third-generation model. Also of note is that the engine has been moved closer to the vehicle's center, which should make for an even more impressive handling vehicle than the outgoing model.
Inside, Mazda says that it has upgraded materials and build quality to give the car a more premium feel, while still offering a driver-centric cockpit.
There's no word yet as to whether or not the new Miata will get any upgrades to its existing 2.0-liter 4-cylinder engine, or if the drivetrain will remain as is, though Mazda does say there is a "new six-speed manual and automatic transmission" in their press materials. I suspect we'll hear more on that in the coming months. Mazda certainly wouldn't want to give away everything too soon.
P.S. All of the images revealed thus far are from the right-hand drive model.