Novitec Maserati Tridente Quattroporte
maserati | novitec | tuning | September 3, 2014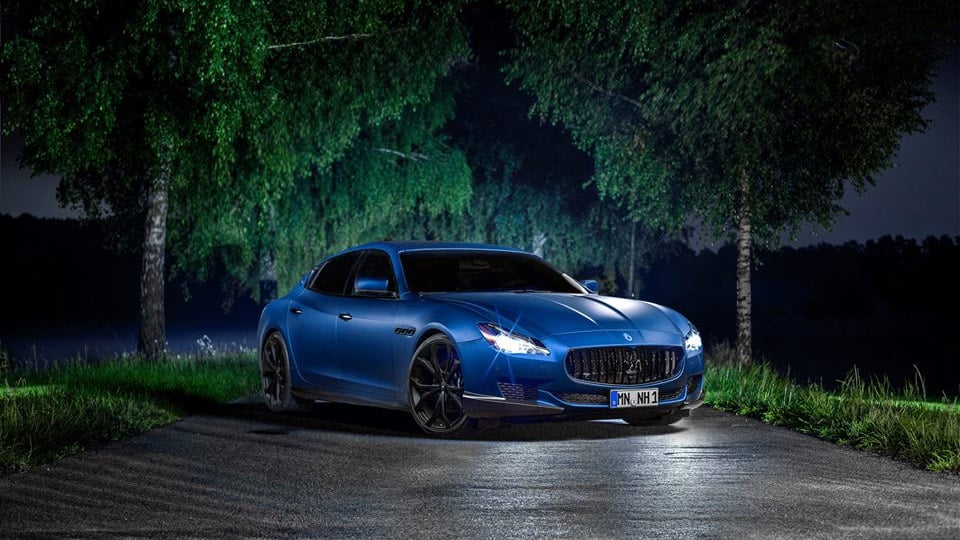 German tuning shop Novitec has gotten their hands on the latest generation of Maserati's Quattroporte sedan, offering a series of performance and body enhancements to push the car beyond factory limits. They've also made the name almost impossible to speak. "Novitec Maserati Tridente Quattroporte." Try saying that ten times.
All three of the factory engines can be upgraded, with the Euro-spec V6 diesel going from 275 horsepower up to 322 horsepower, the 3.0 liter turbo V6 from 410 horsepower to 476 horsepower, and the GTS' 3.8-liter turbo V8 bumped up from an already impressive 530 to 605 horses.
Additional upgrades include an upgraded carbon fiber front spoiler, rocker panels, and trunk lid spoiler, and when fully kitted out, the car rides on beautiful Novitec 22-inch alloy rims to finish it off.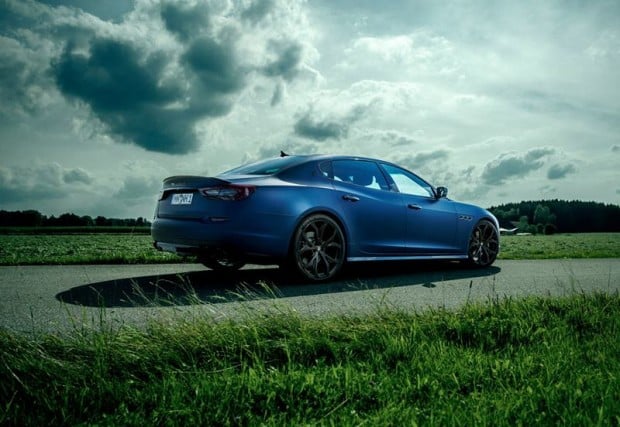 Novitec also has plans to offer a tuning package for the new Ghibli in the not too distant future.