Winners of the 2015 Michelin Design Challenge
michelin | September 3, 2014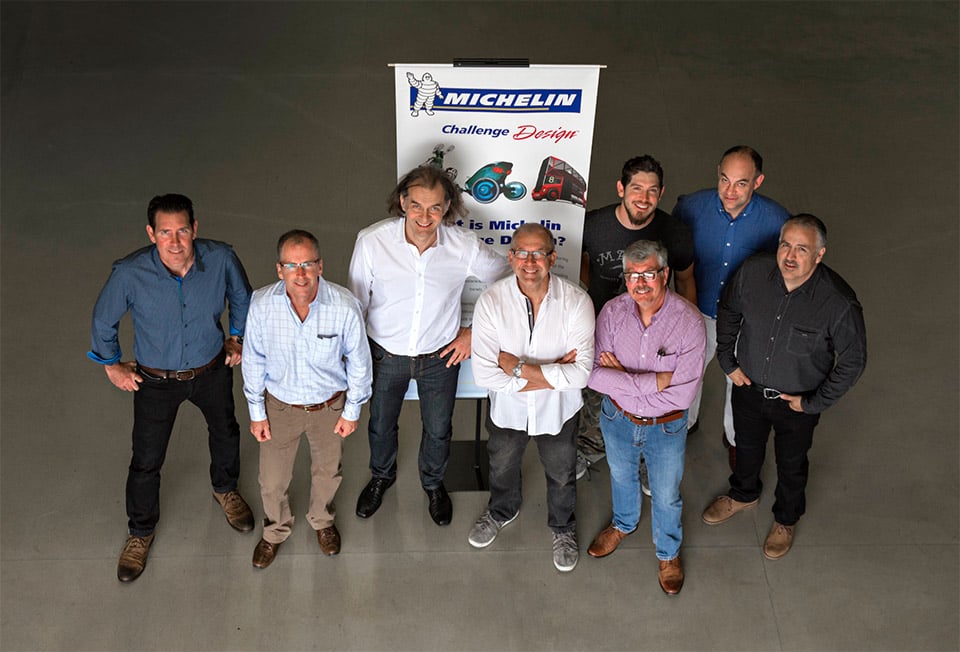 The Michelin Design Challenge is a contest in which designers are challenged to imagine what the radical transportation concepts of the future might look like. For 2015, the participants were specifically asked to submit designs in line with the "Drive Your Passion" theme that elicit pure driving pleasure and to place their designs onto iconic roads, like the Khardung Pass in India or Stelvio Pass in Italy.
Michelin has announced the winners of this year's challenge, chosen from more than 1,100 entrants representing 81 countries, chosen by a jury of eight members of the automotive design industry (shown above).
First Place: Viento by Youngjai Jun and Gunyoung Yoon of South Korea. "When in driving mode, drivers can climb up the roads stably. On the other hand, if the car transforms into sailing mode, drivers can fully experience emotions of extreme, dynamic and power of the VIENTO."
Second Place: SIC Project by Aurélien Deleuze, Pierre-Hugues Vallin and Robinson Mancaux of France. "The project's motto is "Slow Is Cool". Both through the architecture of its articulations and its tyres, this vehicle provides great crossing capabilities while respecting the environment."
Third Place: Bugatti EB Lirion by Cristian Polanco of Guatamala. "Inspired by the old classics made just to enjoy the pleasure of driving, this concept car reinvents the way that exotic cars look."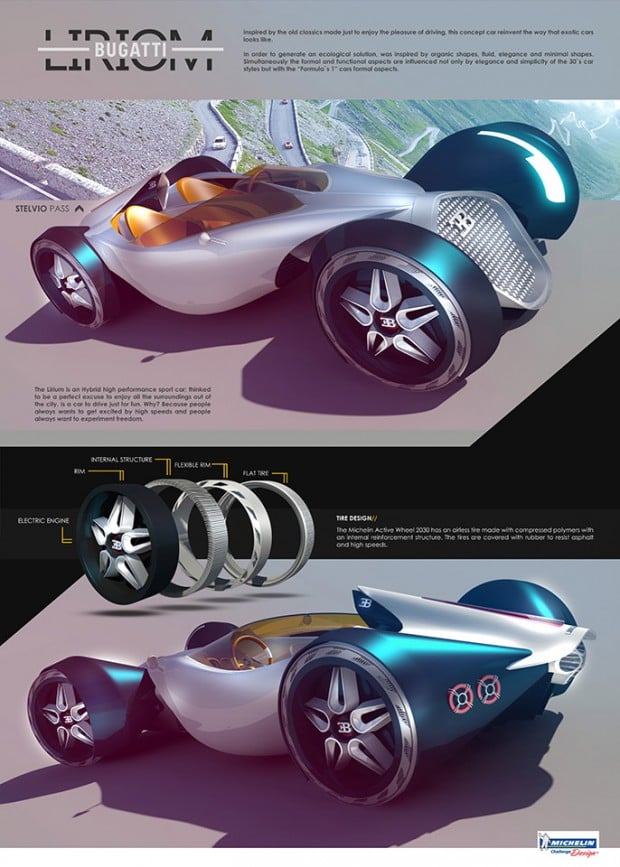 The top three finishers will all be invited to the North American International Auto Show in Detroit as guests of Michelin.