2003 Corvette Modded to Look Like a 1962 Vette
chevrolet | corvette | weird | September 5, 2014
---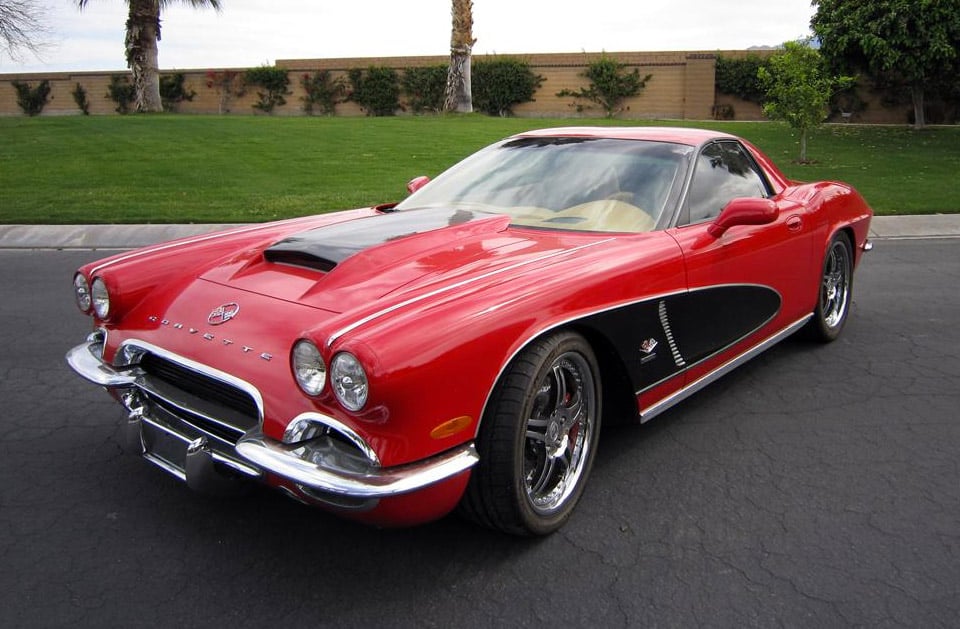 At first glance, this car looks a lot like a 1962 Corvette. But look for another second, and you'll realize that something isn't quite right. What you're actually looking at is a 2003 Corvette Z06 that's been fitted with components to make it look like a '62. The car is a very rare hardtop Retro-Vette conversion by CRC, who custom fabricates and installs carbon fiber body parts to restyle modern Corvettes.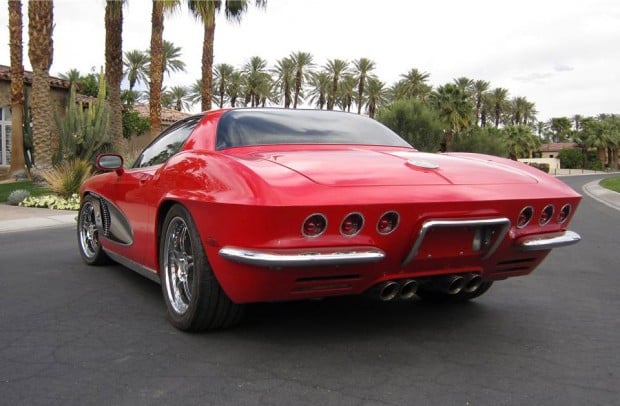 While the front and rear might be retro, the drivetrain and interior are anything but. Under the hood is a modded LS6 engine with a Magnuson blower, capable of outputting 550 horsepower. Inside, it's been left largely as a 2003 model, though its premium John Caravaggio leather and carbon fiber details class up the joint.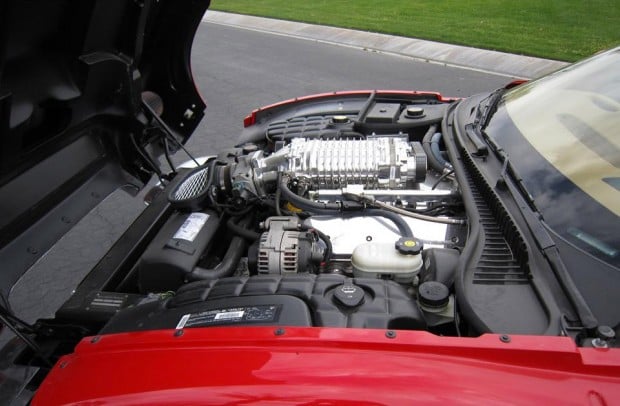 If you're interested in this highly unusual 'Vette, you can bid on it at the Barrett-Jackson Las Vegas auction, which runs from September 25-27, 2014. There's no reserve on this car, so it will definitely be sold. Coincidentally, if you're looking for an actual 1962 Corvette, they've got one of those for sale too – though it's a convertible, not a hardtop.