Coach-Built Morgan Special Project 1
morgan | September 5, 2014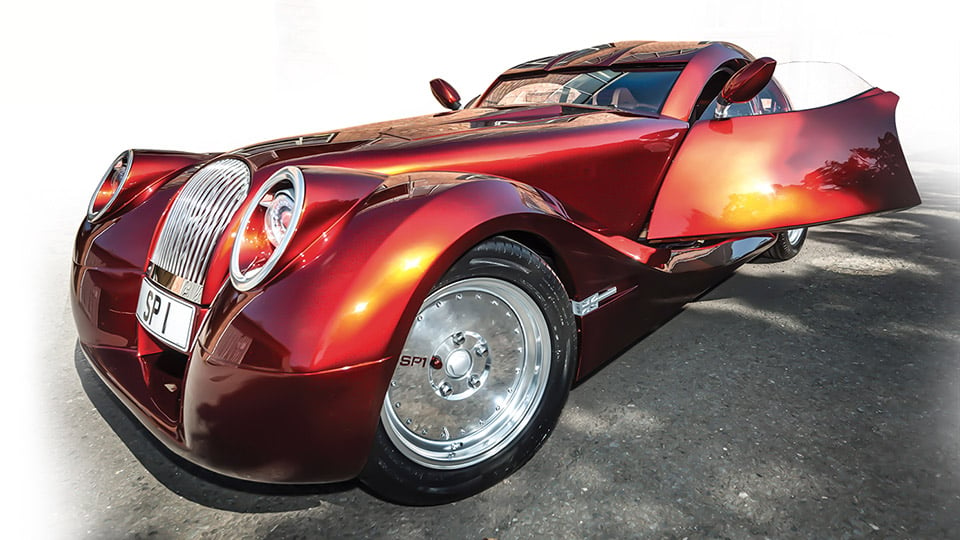 Morgan has unveiled a beautiful, bespoke, coach-built roadster, the Morgan SP1. Created by Morgan's in-house Special Projects group, the one-off vehicle truly showcases the craftsmanship of Morgan's team. The design began with inspiration from the 2009 LifeCar concept vehicle and the Morgan team discusses creating the specially commissioned vehicle in the film below.
With a naturally aspirated 3.7-liter Ford V6 engine, the same as used in the Morgan V6 Roadster, paired with a custom exhaust system and Morgan's own Engine Management System, the vehicle will certainly perform well. But it's the car's finishes where it truly shines, with handcrafted natural Ash and African Bubinga Red hardwood throughout. Many of the wood joints are left exposed to show off the craftsmanship that went into creating the vehicle.
The SP1's finish is done with a striking multi-coat paint, with a three-stage pearl effect with black and red colors, and much of the handcrafted metal is left exposed. Finally, the handfinished leather is designed to age naturally as the vehicle is used. But that's not to say that Morgan shied away from new technology: the infotainment system is controlled by an iPad cleverly mounted in the dashboard. You can't own this Morgan SP1, but you may catch it at its debut at the Salon Privé show in London.