2015 Audi S6, S6 Avant and RS6 Avant
audi | September 6, 2014
---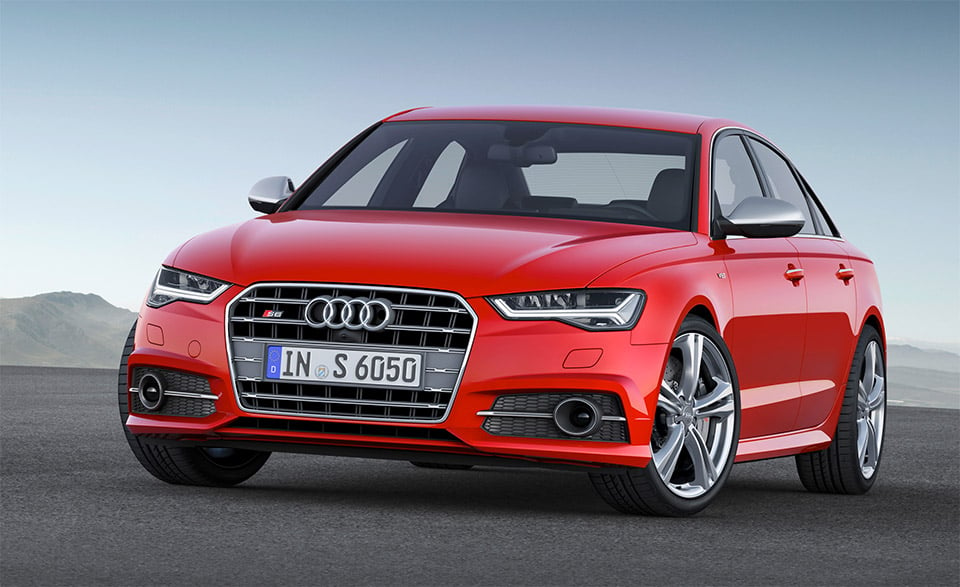 Along with their updated A6/A6 Avant/A6 Allroad lines, Audi has announced the facelifted 2015 versions of its sports line, V8-powered 6-series vehicles: the S6, S6 Avant and the RS6 Avant. Both the S and the RS series are updated with many of the available features we saw in the other series: either LED or Matrix LED combined with dynamic turn signals; Audi's new MMI infotainment and navigation system plus the MMI touch interface,; LTE hotspot capability; Audi's night vision assistant; adaptive cruise control, Audi side assist, and Audi active lane assist.
But, of course, the reason one goes with the S6/RS6 models is for the greatly improved performance. The S6 comes with a 4.0-liter biturbo V8 that pushes out 450 horsepower (30 more than last year's model), which means the S6 sedan can zip from 0 to 100 km/h (62 mph) in just 4.4 seconds, and the Avant version can do the same in 4.6 seconds. The RS6 Avant again stands near the top of the performance wagon market with a 4.0-liter TFSI V8 that produces 560hp and a 0-to-62 mph time of just 3.9 seconds. The RS6 comes fitted with an 8-speed tiptronic transmission.
Of course, the all come with permanent all-wheel drive to pull you through the snow or other tough conditions. The S6 versions also have an adaptive air suspension system capable of lowering the car by about 0.75 inches at highway speeds. The RS6 is also available with the adaptive air suspension or the RS sport suspension with Dynamic Ride Control.
As with the A6 series models, Audi has only released specs for the European market at this time, but we're looking forward to seeing what shows up in the United States. Just don't hold your breath for the RS6 Avant on this side of the Atlantic. The 2015 Audi S6 is priced at €75,400 euros in Germany (~$97,700 USD), while the RS6 Avant starts at €108,900 euros (~$141,200 USD).
2015 Audi S6 Sedan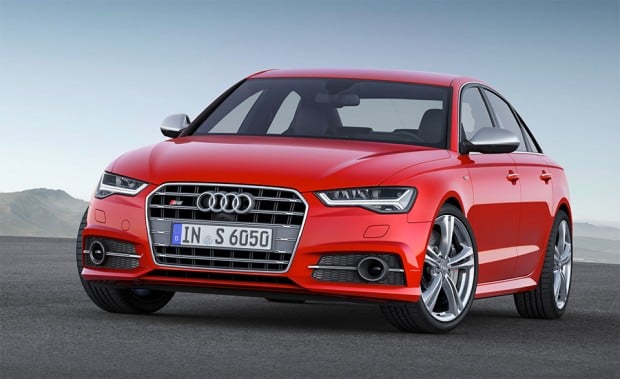 2015 Audi S6 Avant
2015 Audi RS6 Avant