Adventuring with a Land Rover Series III
The Land Rover Series III is one of the greatest off-road vehicles ever built, which can be seen over and over with the number of them still being used every day in the most remote areas of the world. Petrolicious had the chance to team up with Belstaff and take one the these iconic vehicles, which can go over just about anything (just not fast), for a drive through some great off-road terrain along Pismo Beach, California. The 1973 Land Rover Series III in the video is owned by Pawel Litwinski, who has always wanted to own an old truck with a tire on the hood and enjoys every minute of driving through the dunes in his vintage 4×4.
Litwinski is also a professional car photographer and finds the Land Rover is very useful for staging shots of his subject cars, since he can stand on the hood or even put a ladder in back to get the vantage point he wants. What better way to make a living than to do what you love while enjoying the rugged Central California coastline in a classic off-road vehicle.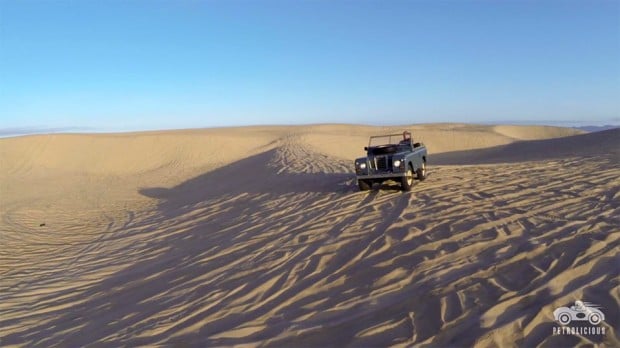 After watching this video, maybe you should go purchase your own 1972 Land Rover 88 Series III.