Arnold's Mercedes-Benz Unimog for Sale
mercedes-benz | unimog | September 7, 2014
The Mercedes-Benz Unimog has been one of the most utilitarian, rugged, and capable vehicles available anywhere since it was first introduced in the early 1950s. Now you can own one that was built for one of the toughest action stars of a generation and former Governor of California, Arnold Schwarzenegger.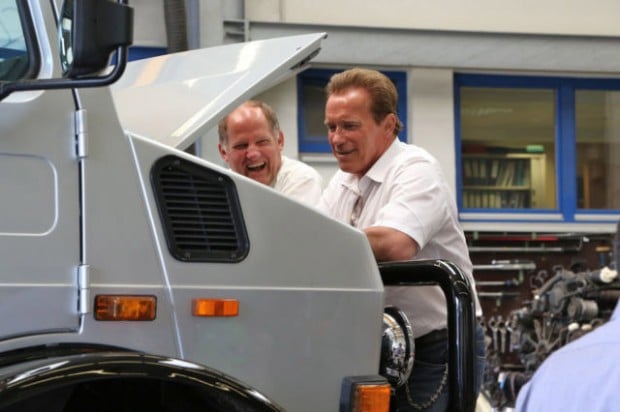 This Unimog 1300 SE 6.4 was built on a 1977 chassis to Arnold's own specifications and was completed in 2012. But, as it turns out, the Austrian-born celebrity is a bit fickle and has since changed his mind about the vehicle.
You can purchase this Unimog, complete with the Governator's signature on the dashboard, for €208,250 euros (~$270,000 USD). With just 1,300 miles on the odometer, we're not sure if Schwarzenegger ever took the vehicle out of the workshop, but you can be sure whatever he's chosen to replace it will be equally badass.