Panoz 25th Anniversary Edition Esperante Spyder
panoz | September 8, 2014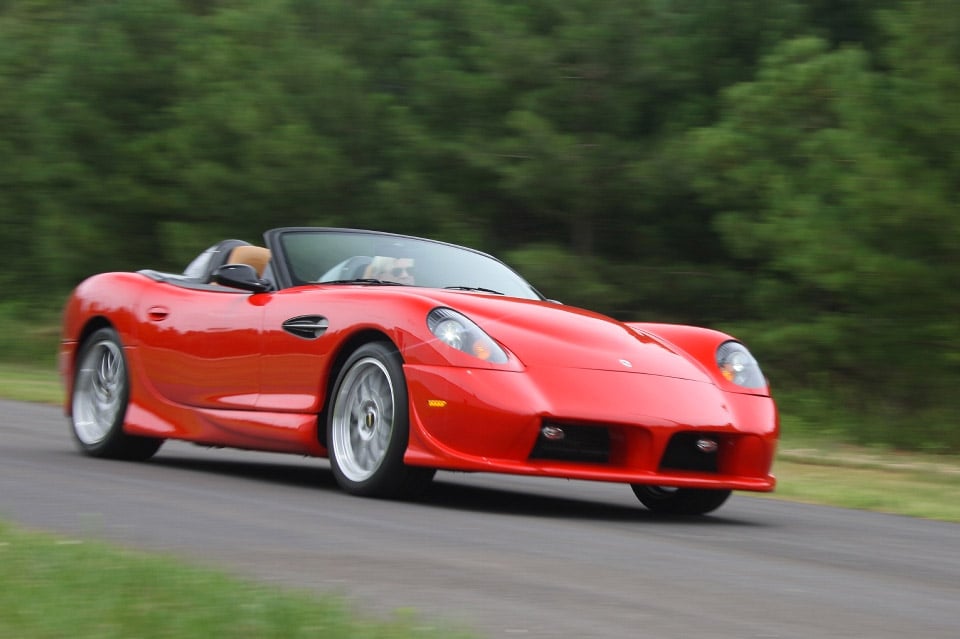 Panoz, the American speciality auto manufacturer based in Georgia, has announced the limited production of the 25th Anniversary Edition of the Panoz Esperante Spyder. In recognition of the company's founding 25 years ago, just 25 of the vehicles will be built. The new Esperante Spyder comes with a naturally aspirated 430hp V8 engine under the hood, or buyers can opt for the more powerful 560hp supercharged GT version. And, if you want to go even further, Panoz is collaborating with Elan Power Products to create a custom-built 800 hp engine for the vehicle.
The updated version of the Esperante Spyder is built with lighter materials including an aluminum and carbon fiber chassis along with an Aerospace SPF aluminum body (the GT version gets carbon fiber fenders, rocker panels, and optional front splitter and rear diffuser). The interior of the vehicle has been reworked for this special edition, with full leather upholstery and Alcantara accents, a new all-digital instrument cluster, and a 7-inch center console display. Buyers can choose from the standard lightweight sport seats or ultra-lightweight carbon fiber racing seats, both of which are fitted with four-point harnesses. But since Panoz is a boutique auto builder, nearly endless options are available.
Pricing for the 430hp V8 model begins at $179,120(USD) with the Spyder GT with the 560hp powerplant beginning at $204,750.