1964 Volkswagen Karmann Ghia Convertible on eBay
auctions | ebay | volkswagen | September 10, 2014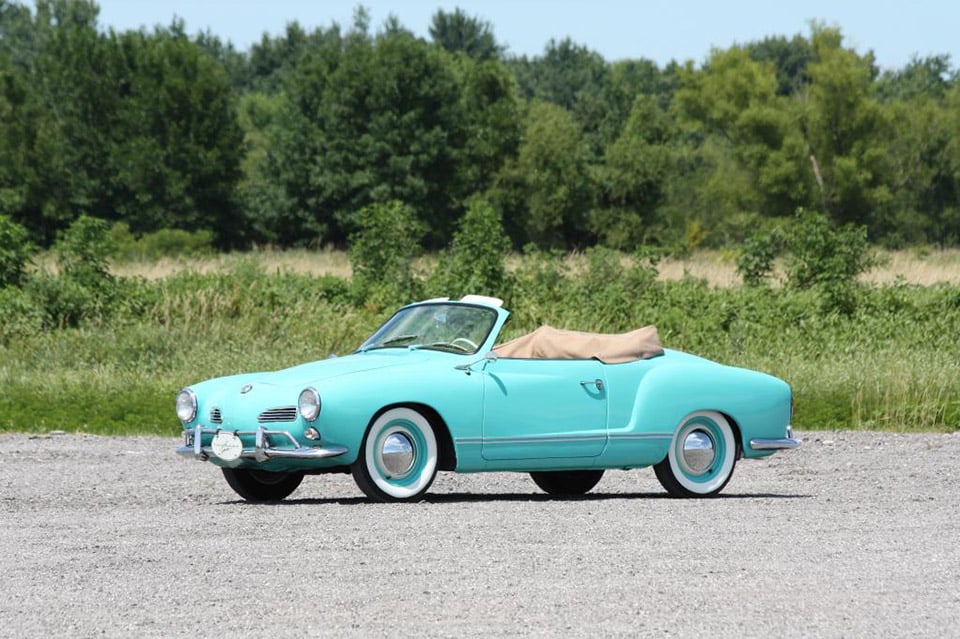 The Volkswagen Karmann Ghia is one of the most iconic 2+2 convertibles of the 1960s and it was one of the sporty convertibles of the era that was within reach of the everyday American family. This beautifully restored example of the classic open-top cruiser is now available for purchase on eBay. Unlike some restorations, this Karmann Ghia retains the original lines and details that make the car a design classic.
The restoration of this vehicle began by finding a model that hadn't been heavily modified already and the restoration itself took three years to complete. The process involved a complete frame-off restoration with the car stripped to bare metal and repainted. No rust repair was needed because the car began rust free, which is hard to find in this era of Volkswagens. The professionally built 1641 engine has been reworked with all new components and the electrical system has been upgraded to 12 volts. The interior has been completely redone in beautiful tan vinyl in the style of the original.
The eBay auction ends on September 12, 2014. Bidding is currently at almost $22,000(USD) with the reserve not met.