Awesome Le Mans Gulf Porsche 917K Prints
art | porsche | September 14, 2014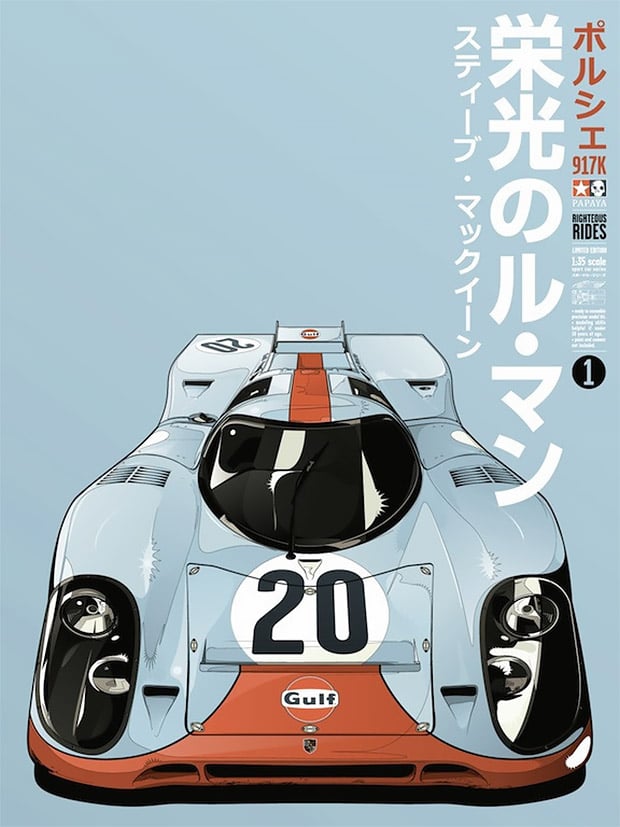 There are few cars more iconic than the 1969 Le Mans Porsche 917K racer – especially wrapped up in the powder blue, white and orange Gulf livery. While most of us will never have one of these very special cars in our collections, you've still got a chance to own one – to hang on your wall, at least.
Brazilian Illustrator Kako Fonia created these two beautiful limited-edition giclee posters which pay tribute to the classic race car. Specifically, the prints were inspired by the Porsche 917K driven by Steve McQueen in 1971's Le Mans. Using a bold and clean Japanese-influenced style, the prints also pay homage to the box art of Tamiya model cars – hence the "1:35 Scale"annotation.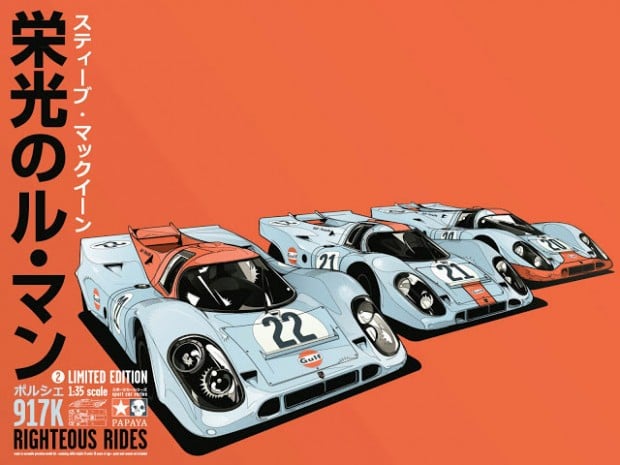 The single car print measures 18″ x 24″, while the three-car print is 24″ x 18″. Each sells for $50(USD) and is available from Hero Complex Gallery.