2015 BMW 2-Series Convertible M Sport
bmw | convertibles | September 18, 2014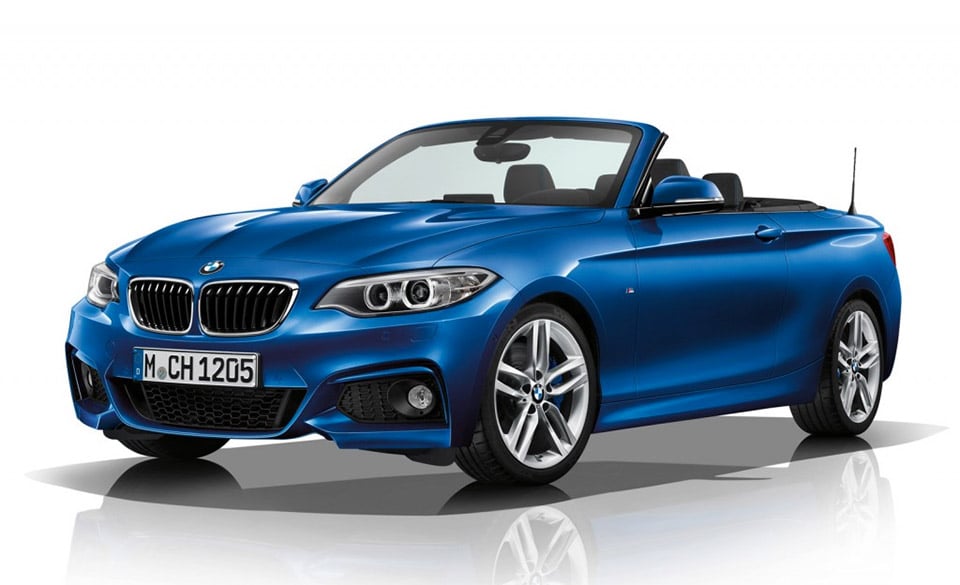 The BMW 2-series is shaping up to be a hot little coupe. I'm especially thrilled by the M235i. But despite the aerodynamic and rigidity disadvantages, I still love convertibles. So I'm stoked that BMW has announced that the 2-series is not only coming in a convertible variant, but that it's going to offer an M Sport package as well.
The M Sport configuration includes aerodynamic tweaks to the front and rear bumpers, as well as the rear diffuser and side sills. Additionally, the suspension has been tightened, and you get chrome exhaust tips and 17-inch alloys.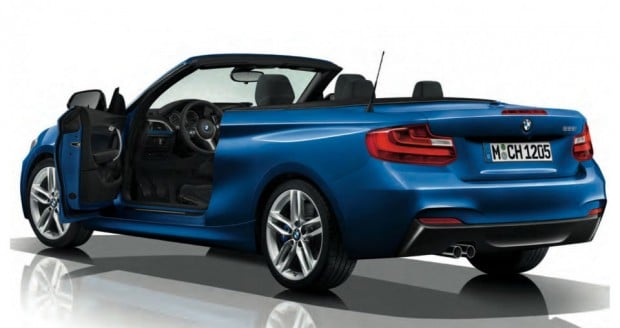 Inside, the 2-series M Sport gets Estoril Blue accents, which appear in the stitching and dash, along with M badging, naturally. The 2-series convertible will be sold in the U.S. as the 228i and M235i and will share the same specifications as their coupe brethren, with the 228i sporting a 240hp turbocharged 2.0-liter engine, while the 235i rocks a turbo 3.0-liter with 320 horses.