Peugeot Quartz Crossover SUV Concept
crossover | peugeot | September 20, 2014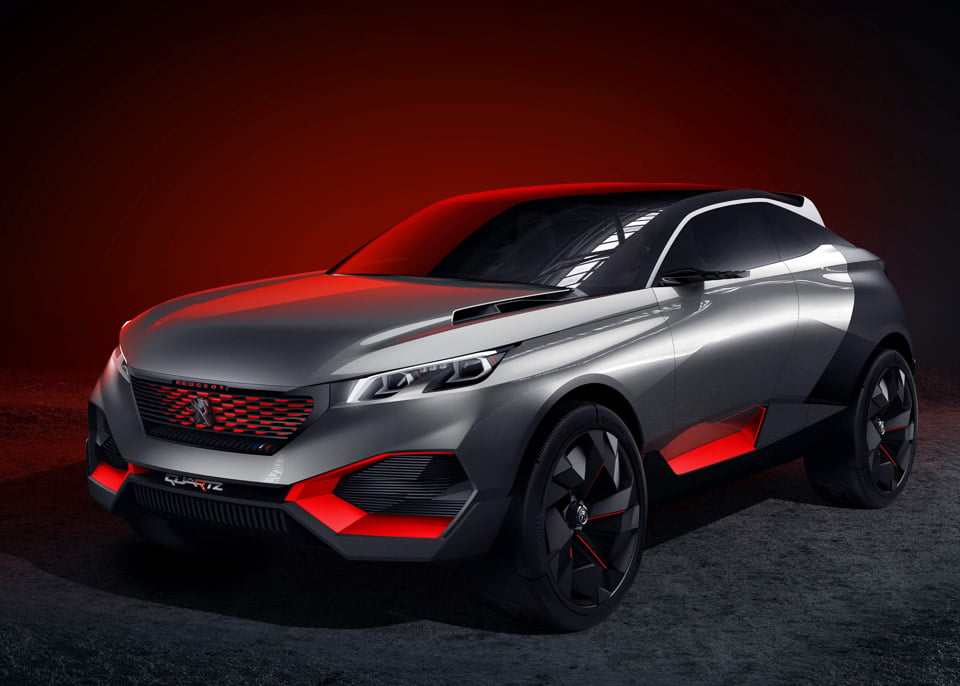 One of the more intriguing concept designs to be shown in advance of the upcoming 2014 Paris Motor Show is the Peugeot Quartz Concept. The futuristic crossover SUV is designed to combine modern materials, along with powerful, sporty driving dynamics.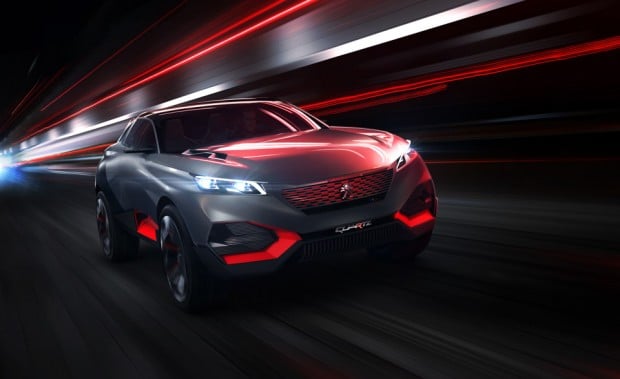 From a design perspective, I certainly think they achieved what they were going for, with a low and wide body design, with accentuated hood lines, wide wheel arches and an aggressive front end. The trapezoidal honeycomb grille is surrounded by angular LED headlights, and large, red-accented air intakes. The massive 23-inch wheels help it look even more ready to play.
Part of what makes the Quartz particularly intriguing is its powerful hybrid drivetrain, which produces a combined 500 horsepower between its 272 horsepower 1.6 liter Peugeot Sport engine (that's a whole lot of horses for such a small engine) and front and rear 85kW electric motors.
Inside, the car has been built out with lightweight, modern materials, including digitally-woven textiles – which means each piece of fabric would be made to precisely fit the location – eliminating cutting waste. The floor pan, sides and roof have been trimmed with black leather and the seats with a tawny color. The driver's side is designed to ensure controls are easy to access, and the steering wheel has numerous controls including driving mode, gear changes, and indicators without needing to take one's hands off of the wheel.
Peugeot plans on showing off the Quartz concept at the 2014 Paris Auto Show, which kicks off in early October.