Cars from Future Past: 1973 AeroVette Concept
chevrolet | corvette | September 21, 2014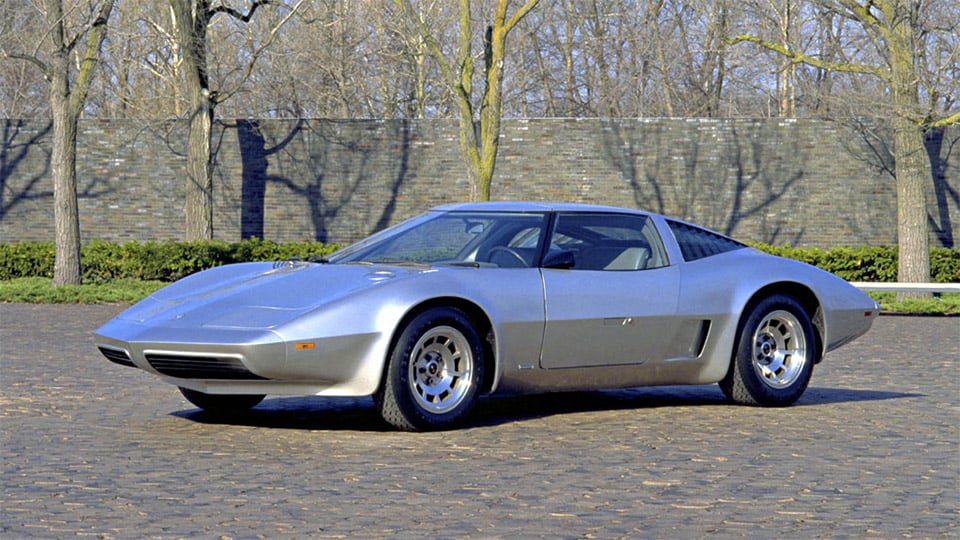 While rumors abound about a mid-engined version of today's Corvette, Chevrolet had given thought to the idea over 40 years ago, with its 1973 AeroVette concept.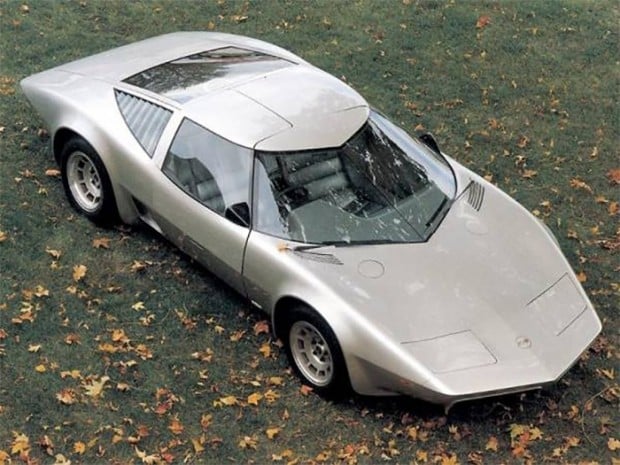 Also known as the XP-895 concept, and the Experimental Four-Rotor Corvette, the AeroVette was the developed under GM designer Bill Mitchell and the brainchild of GM engineer/race car driver Zora Arkus-Duntov – the man responsible for bringing the small-block V8 and fuel injection to the Corvette back in the late 1950s, thus helping it become the iconic sports car it would evolve into.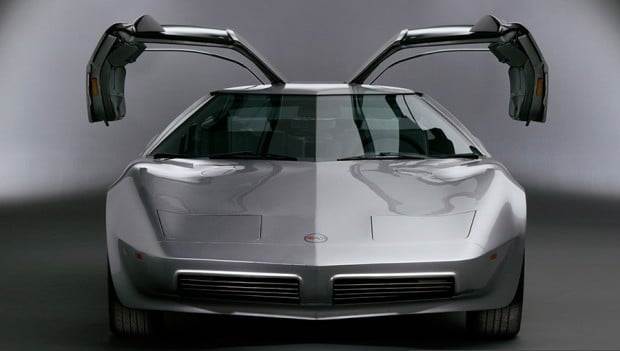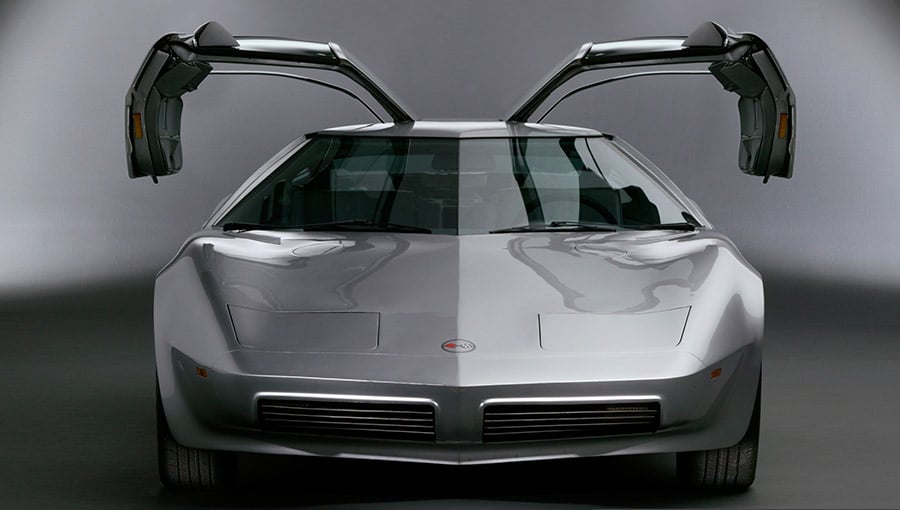 Visually, the AeroVette shared much similarity with Corvettes of the early and mid 1970s, what made this model truly unique were three things: 1) It featured an aluminum alloy chassis; 2) It offered falcon-wing doors (like the Tesla Model X) and 3) it had a mid-mounted transverse rotary engine. A pair of Chevy Vega 2-rotor engines were combined to create a 4-rotor engine with 420 horsepower. As you can see in the video below, the car was also loaded with futuristic features, like electrically adjustable pedals, computerized systems monitoring, and a digital instrument cluster.
In 1976, the rotary engine would be dumped and replaced with a 6.6-liter V8, with plans for a production run to begin in 1980 with a 5.7-liter V8. Sadly, Chevrolet management decided that it would be cheaper to build a front-engine Vette, and that sales projections for a mid-engined car would be too low to justify production.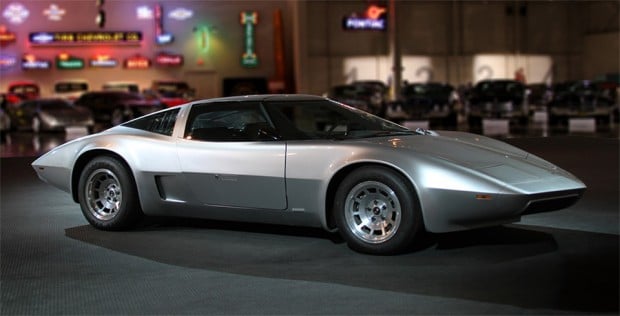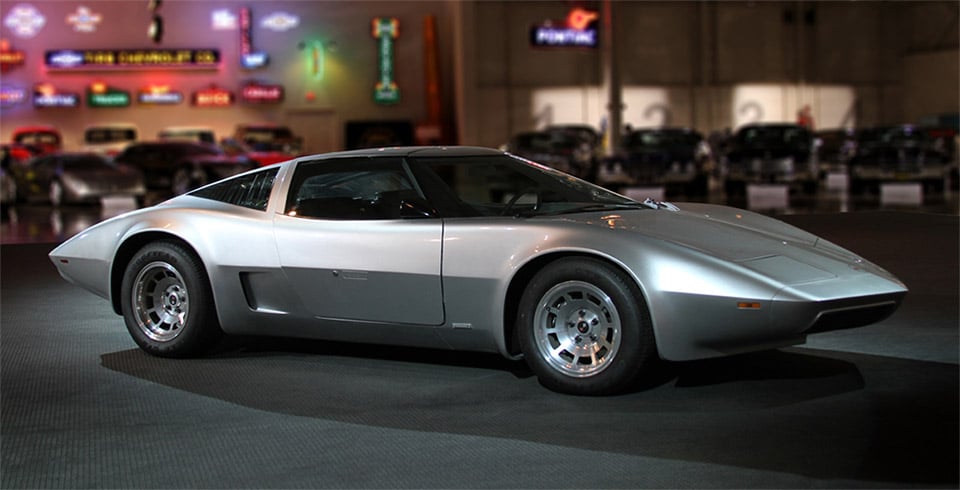 These days, the AeroVette concept takes up residence in the GM Heritage Center outside of Detroit. Perhaps in the not-too-distant future, we'll be seeing another mid-engined Corvette.