Mercedes-Benz Autonomous Future Truck
autonomous | daimler | mercedes-benz | technology | September 25, 2014
Mercedes-Benz parent company Daimler recently showed off its prototype for a cargo truck that can drive itself. The so-called "Future Truck 2025" is capable of handling driving tasks at speeds up to 50mph. The truck is designed to offer an airplane-like autopilot feature, freeing drivers to deal with other work tasks, and to reduce the fatigue associated with long-haul trucking.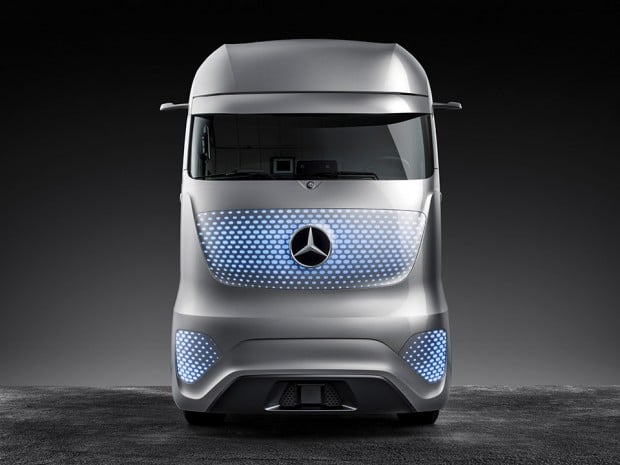 The Future Truck isn't just smart enough to drive down the road – it can deal with complex exception cases, such as pulling over to the side of the road when an ambulance approaches. The concept also showcases other features, such as a futuristic LED lighting matrix on its front end, and a seat which can automatically move the driver away from the controls while the autopilot is running.
Daimler already has a working prototype of the vehicle, and believes it could be ready for use soon, assuming that the legislation is in place to permit autonomous vehicles on the road.