Iveco Unveils Vision Concept Cargo Van
iveco | September 26, 2014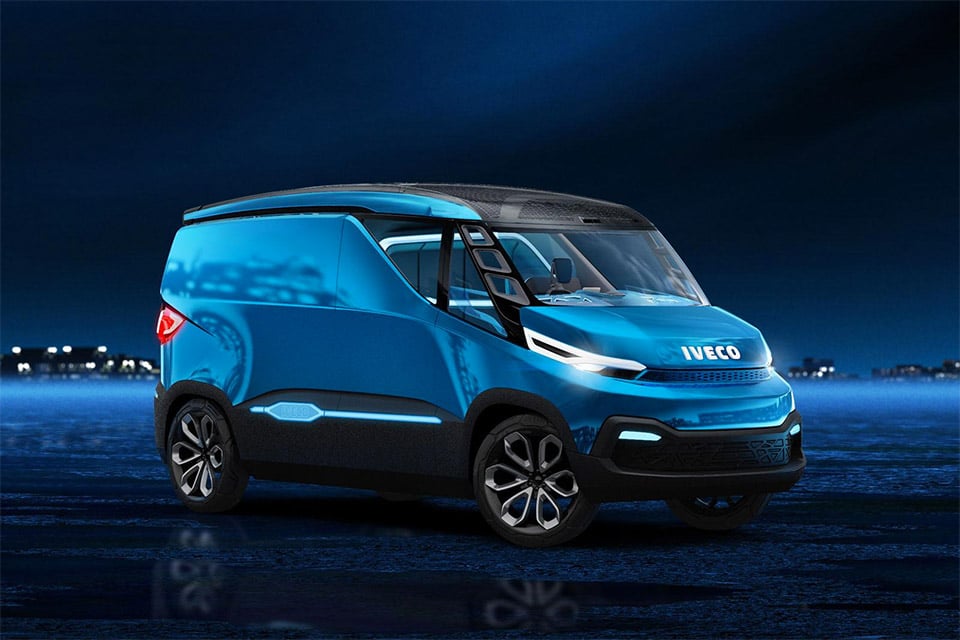 For those who've never heard of Iveco, the company specializes is building industrial vehicles, including passenger buses, heavy and medium duty commercial vehicles, fire fighting vehicles and more. The company recently introduced an innovative concept vehicle that is intended to showcase technology that may end up in vehicles in the future – and not just industrial vehicles.
The Iveco Vision brings together potential technologies, including two different power sources. The Dual Energy system allows for an all-electric mode with zero emissions and low noise and the other is a hybrid mode suitable for long trips which also reduces consumption and CO2 emissions by 25%. But the technology doesn't end with the drivetrain. The delivery van platform also shows off plastic body panels, see-through A-pillars to increase driver visibility, a sliding access door with a retractable step, and a translucent roof to bring more light to the cargo area.
The technology also includes a rear-view camera with the image shown on a panoramic screen above the windshield. It even includes a fully automatic load management system with sensors that identify goods and indicate the correct positioning for each within the vehicle's interior. When positioned, the vehicle will then initiate containment devices to prevent the load from shifting during transit.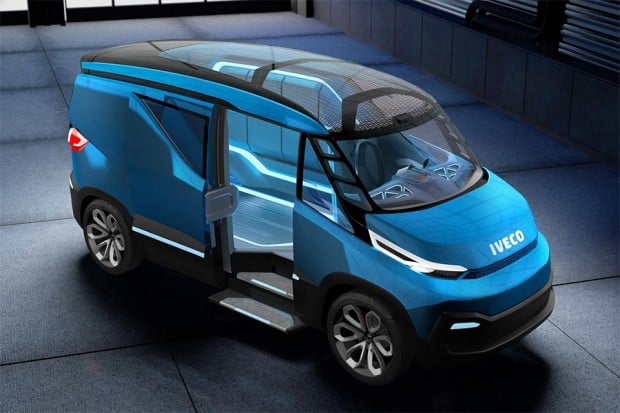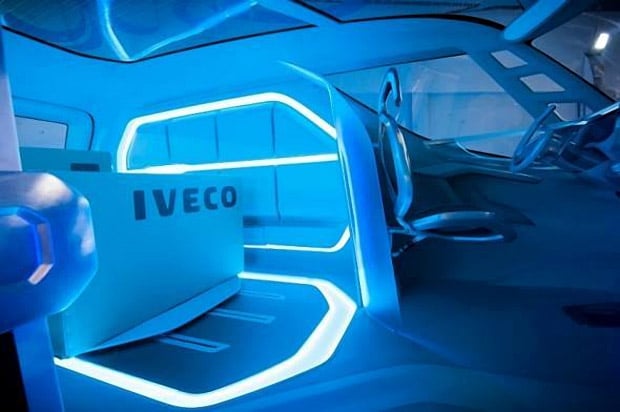 No word on when Iveco may put some of this technology into production vehicles, but we could see some of these being useful for SUVs and everyday passenger vehicles.