2015 Fiat 500e Updated and Off to Oregon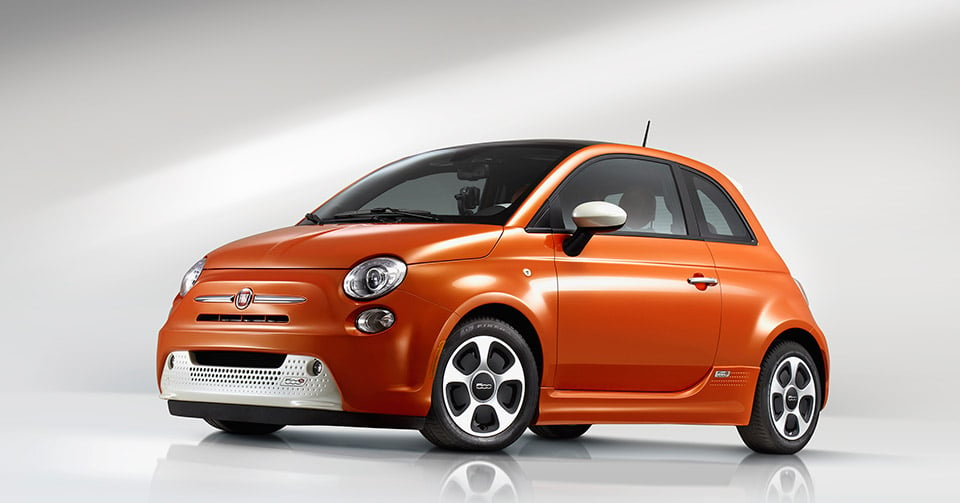 Fiat has announced the updated 2015 Fiat 500e – with the fully electric compact car now available not only in California, as it was previously, but also now in Oregon. The 2015 models sport two new exterior colors: Luce Blue (light blue with a pearl finish) and Celeste (light blue), making a total of seven exterior color options. Inside, the car features a redesigned center console, with a new cup holder design and a new USB port that's linked to the radio.
With a city driving range of more than 100 miles, the 500e can make sense for a lot of daily commuters and others who do most of their driving around town. The car delivers a 108 highway MPGe rating and 87 miles of combined city/highway driving range.
The 500e can be leased for $199/month for 36 months with $999 due at signing. In California, qualified buyers an purchase the 500e beginning at $20,600 after state and federal incentives and Fiat rebates; while the cost in Oregon is a much higher $32,650.