2015 Roush Ford Mustang S550 Teased
September 28, 2014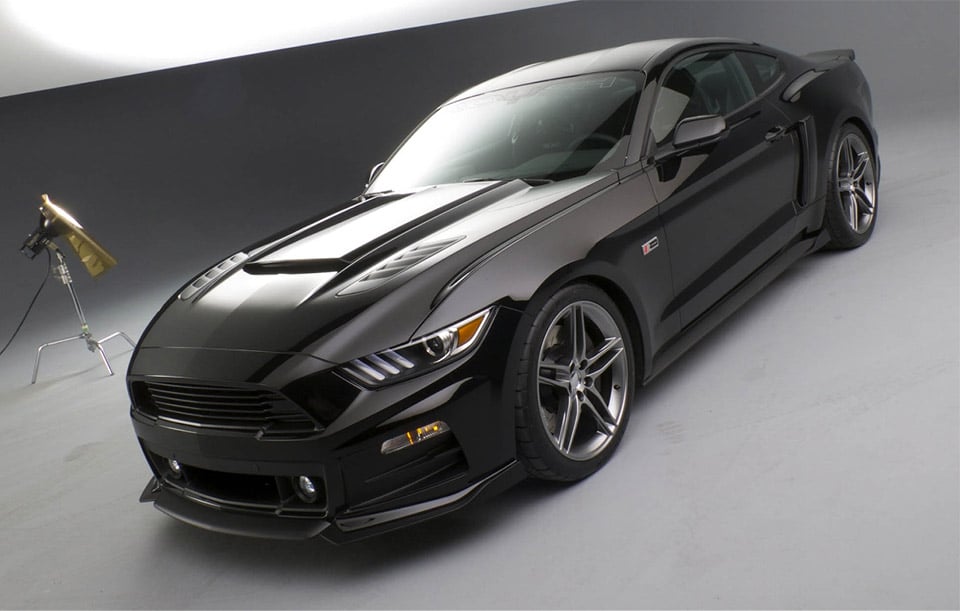 The latest aftermarket tuner to show off what it plans to do with the new 2015 Ford Mustang is Roush Performance. While we won't have all of the details until later this year, the photos shown off at Automobile magazine are highlighted by an aggressive new body kit which sharpens the edges of the stock 'Stang.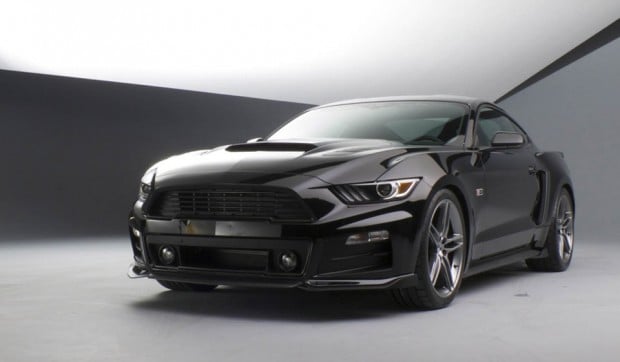 Of particular note is the redesigned front end, which rips out the standard pony-embellished grille and goes with something much meaner and utilitarian looking. And that huge hood scoop looks like it's ready to inhale any cars that dare get in its way. The Roush lower front fascia protrudes more than stock, giving the car more of a sense of width, and despite not actually lowering the car, it appears to ride lower. The fog lights have been moved to the center section, freeing up space for larger front wheel air intakes.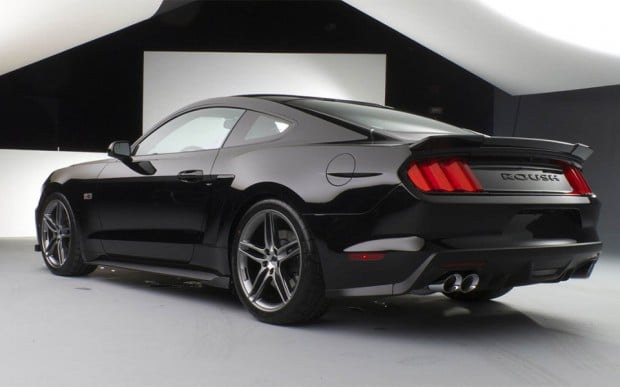 Around back, the trunk has an extended spoiler, an improved rear diffuser, and a cool monochrome Roush insert in the center of the trunk lid. I also spy quad chrome exhaust tips. The whole thing rides on custom cast, lightweight 20-inch Roush wheels, and Roush will offer upgraded brake pads and rotors, as well as coil-over shocks.
Of course, the enhancements won't end at the exterior of the car. Roush plans on offering several performance kits, including the RS1 for the turbocharged 4-cylinder EcoBoost, the RS2 for the naturally aspirated Coyote-based V8, and the RS3, which will add a supercharger to the V8.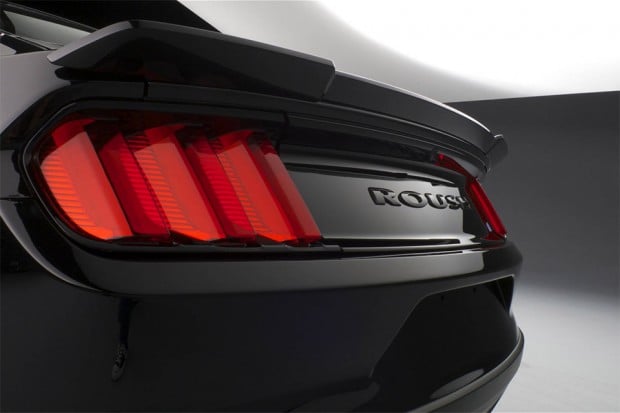 I think Roush did a great job reeling in the stock Mustang, and turning it into something that looks much more muscular – especially in the all-black finish shown here. About the only thing I'd do differently is go with black wheels, and maybe smoked lenses on the red LEDs.