Rare 1958 Facel Vega FVS Typhoon on eBay
auctions | ebay | facel vega | September 30, 2014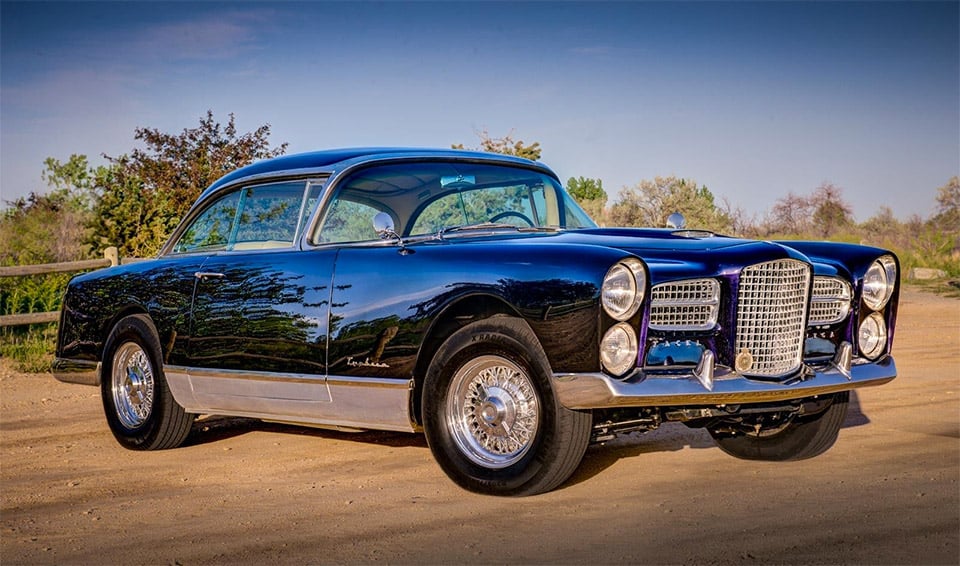 The 1958 Facel Vega FVS is a rare car to begin with – and this edition, with the 360 hp 6.3 liter Chrysler V8 "Typhoon" engine under the hood is even harder to find. This particular vehicle has gone through a seven-year restoration process and is finished in a unique "pomegranate" purple blue. It also has less than 50 road miles on it since the restoration was complete. The big V8 under the hood means that this car has impressive performance for a its era, with a 0-to-60 time expected to be under 9 seconds and a top speed of 130 mph.
The two-door Facel Vega FVS has lovely proportions, with a signature wrap-around windshield and quad headlights. The roofline and the slope of the trunk work just about perfectly to finish the lines. Inside, the car is all elegance, finished in tan Connolly leather with Wilton wool carpeting and a beautiful burled wood dashboard.
Find this one in Erie, Colorado with a Buy It Now price of $215,000 (USD). The auction ends on October 8, 2014.