Honda Civic Type R Coming in 2015
honda | September 30, 2014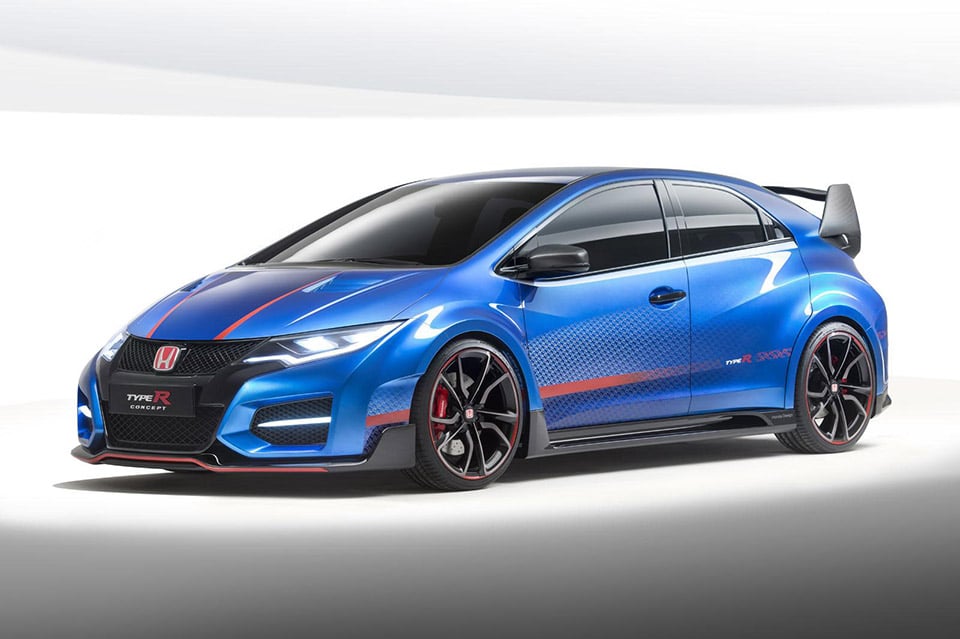 We've seen a few details on the upcoming Honda Civic Type R at the concept stage, but Honda has provided more details on its latest hot hatch prior to its unveiling at the 2014 Paris Motor Show, and the car looks to be pretty amazing. With a 2.0-liter, inline four-cylinder, turbocharged VTEC engine under the hood pumping out 280 horsepower (official numbers haven't yet been provided). The car will be fitted with a six-speed manual transmission, giving the driver a close connection to the road and that VTEC's power.
And that power is delivered to the road with a front-wheel drive system along with a mechanical "Steer Axis" system that limits torque steer and improves traction. Honda's Adaptive Damper System also boosts performance, adjusting both the front and rear suspension dampers to suit road conditions. These systems can be driver controlled through the vehicle's +R mode, which adjusts the torque-mapping, suspension dampers, and the steering. This is the first production Honda to be fitted with "+R" controls.
The design doesn't appear to have changed since we saw the concept at the Geneva Motor Show. The images provided show the same giant rear wing, large front air intakes, and quad exhaust. Honda has redone the car in an eye-catching blue color with Type R graphics on the side panels.
Honda hasn't released official performance numbers at this point, but promises it will be faster than any Honda Type R of previous years, including the NSX Type R which was available only in Japan.
The Honda Civic Type R is scheduled to be available in Europe beginning in 2015. No word on when (or if) this superquick hatchback will be headed to the United States.