Volkswagen XL Sport Concept
paris motor show | volkswagen | October 2, 2014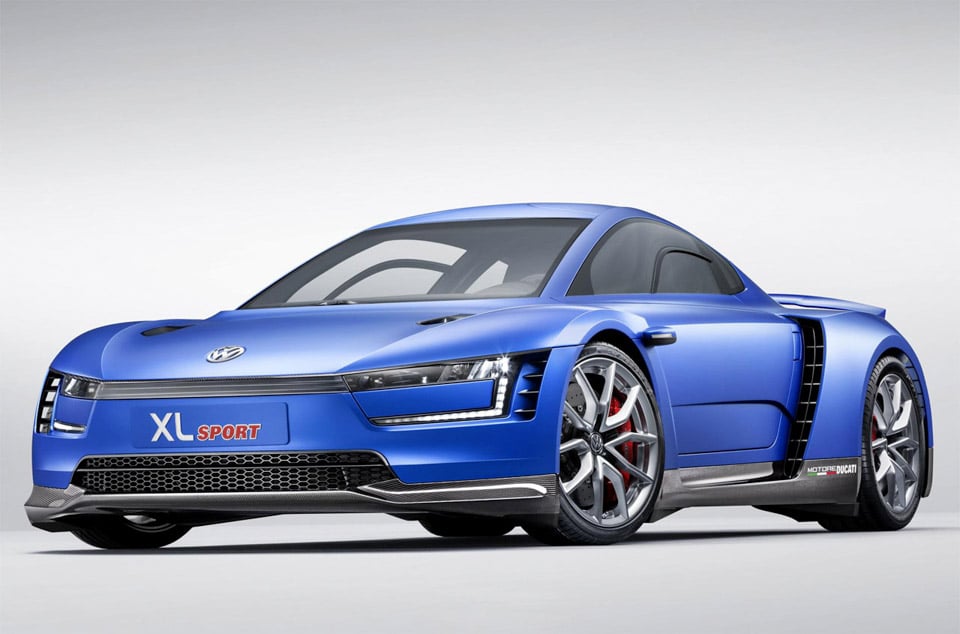 Volkswagen caught a lot of people unaware when the revealed the XL Sport Concept at the 2014 Paris Motor Show. Powered by the ultra-lightweight Ducati 200 horsepower, 1.2 liter Superquadro V2 engine – the same found in Ducati's 1199 Superlegerra superbike – this concept looks nothing like any VW we've seen on the road. Looking somewhat like its Audi R8 cousins, this gull-wing two-door will push out 168 horsepower from the diminutive powerplant. Thanks to its lightweight design and slippery aerodynamics, the XL Sport achieves the one of the lowest drag coefficients of any sports car.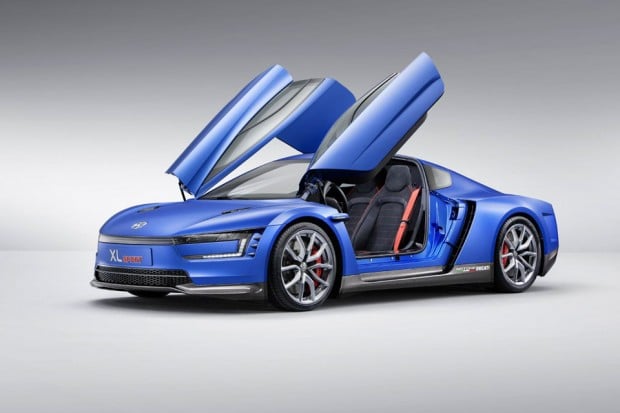 The mid-mounted Ducati engine is linked to Volkswagen's seven-speed DSG transmission which sends power to only the rear wheels. The weight reduction also is achieved through the use of magnesium wheel, body panels made of carbon fiber reinforced polymer, and even windows made from polycarbonate. The XL Sport's tricks don't stop there, with active aerodynamics that can channel air into the engine, an extendable rear spoiler, and advanced front-end aerodynamics that direct airflow through the wheel arches and under the vehicle.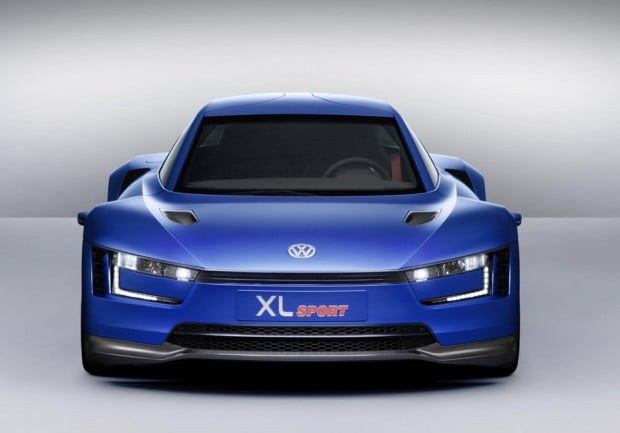 No official word yet on whether VW will be building any examples of the XL Sport for sale to the public, but we'd love to see one go head-to-head with the Audi R8, which certainly has more horsepower, but weighs quite a bit more.