ABT Sportsline Unveils Brilliant ABT Audi RS5-R
abt sportsline | audi | October 5, 2014
---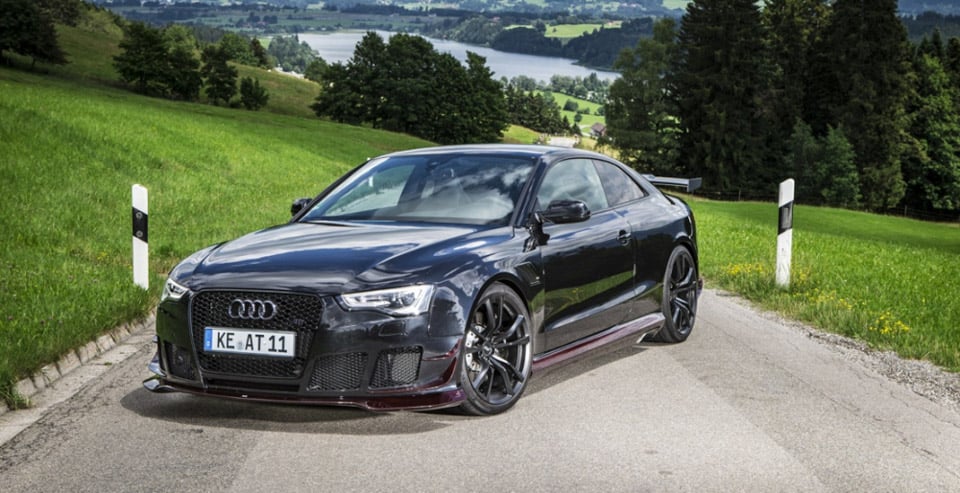 Aftermarket tuning specialist, ABT Sportsline got their hands on a Audi A5, and turned it into a two-door performer that can more than hold its own against Audi's top version of the A5 platform: the RS5. ABT has made some serious modifications to the A5 on the outside, with a new exhaust system adding side exhausts to the package, a massive rear carbon fiber wing, forged alloy wheels that weigh just over 20 pounds each, and new low side skirts and rear skirt.
Under the hood, ABT's tuners managed to push the A5 to 470 horsepower (20 more than the production Audi RS5), meaning the car can now go from 0-to-100 km/h (62 mph) in just 4.3 seconds and has a top speed of 180 mph.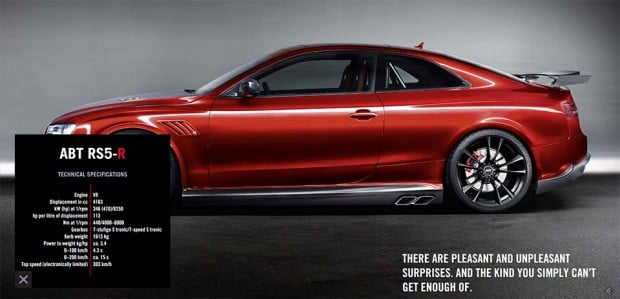 But ABT's mods are not simple bolt-on pieces, with their engineers working hard to make sure each body part optimizes airflow for the new RS5-R, resulting in greater speed and performance all around. The exhaust system comes in two variants: either the serial tail pipe or, my preference, the side-pipe with exhaust ports to the left side of the vehicle. Inside, the RS5-R is completed with racing seats containing four-point harnesses and a full roll cage, with everything finished in beautiful Alcantara and carbon.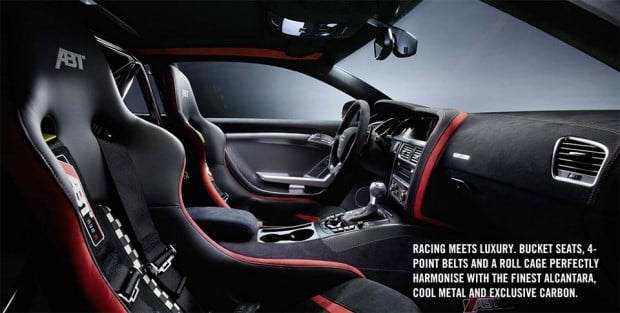 ABT Sportsline has released pricing for the package yet, but this looks like a serious aftermarket package to take an Audi A5 to an extreme level of performance.