Venturi America 400hp Electric Buggy
venturi | October 7, 2014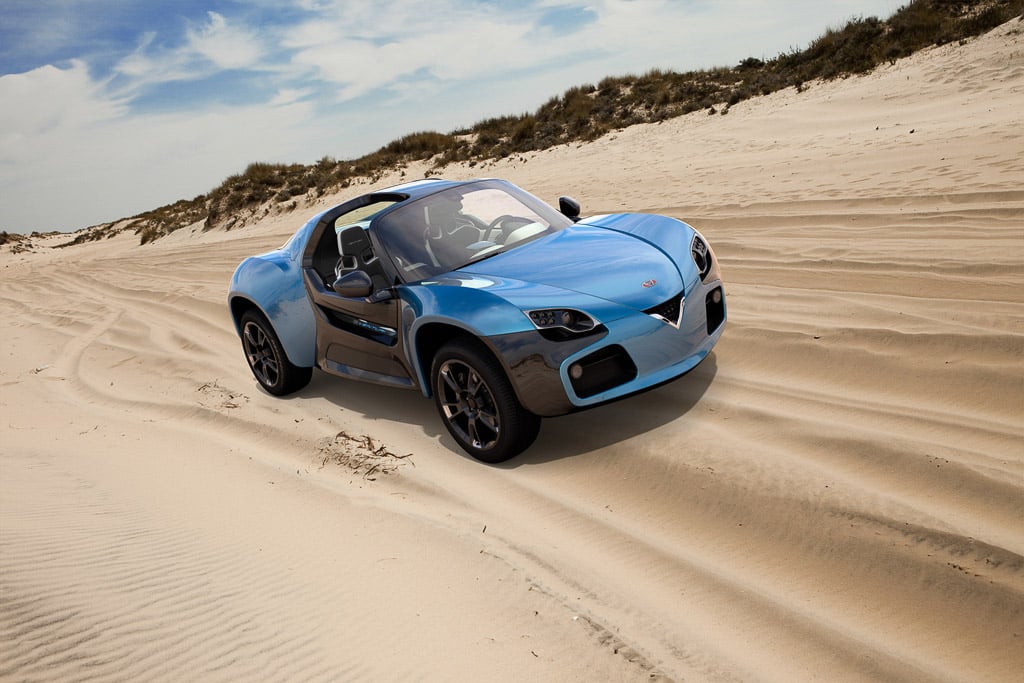 Venturi Automobiles has unveiled the America, a unique electric crossover vehicle at the 2014 Paris Motor Show. With a 407 horsepower electric drivetrain, this crossover buggy is targeted at exploring the great outdoors. But it can hold its own on the road as well, with the electric motor pushing the America from 0 to 100 km/h (62 mph) in just 4.5 seconds with a top speed of around 135 mph. The 53 kWh lithium ion polymer battery is expected to deliver an impressive range of 155 miles.
This two-seat buggy looks ready to head out onto the trail, but it's available only in rear-wheel drive, so you may need to keep your tow cable handy. The body is made of a blend of carbon fiber and Kevlar, keeping the vehicle's weight down to around 3,362 pounds. The low weight, combined with regenerative braking, allows for the extended range with the electric motor.
Venturi will be producing just 20 America buggies. Production begins in 2015, but pricing and details on ordering haven't yet been released.
And no, you're not imagining things, the America sure looks a lot like the old Pontiac Stinger concept. Maybe Venturi should change their tagline to "We Build Excitement" too.