Audi R8 Plug-in Hybrid "Possible"
audi | October 8, 2014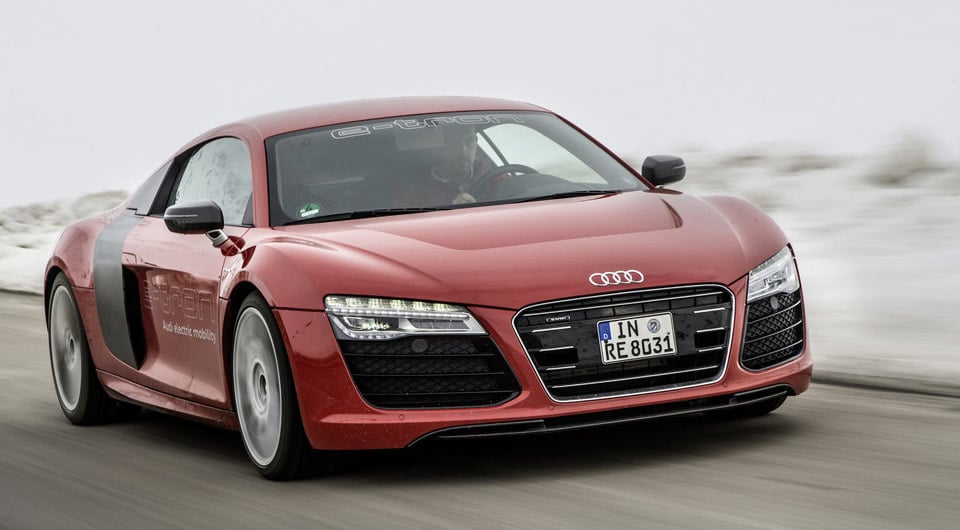 Audi has already stated its intent to build an all-electric version of its high-performance R8 sports car under the "e-tron" moniker. Now, the company has stated its intent to produce a plug-in hybrid variant as well. During the recent Paris Motor Show, CAR magazine met with Audi R&D leader Ulrich Hackenberg, who stated that not only reiterated the all-electric e-tron is in the works produced, but that a hybrid version of the R8 is now feasible.
When asked about the news about the hybrid, Hackenberg stated: "We are able to make the R8 a plug-in hybrid… The Lamborghini Asterion shows this is possible – that car uses the platform of the R8. We will see an increase in the efficiency of high-performance cars – they have to meet CO2 regulations of the future in order to survive.'"
He also stated that the e-tron variant of the R8 has its sights set on a Tesla-esque 250+ mile range, though I'm more interested in the idea of the hybrid, which would more than likely have more overall power and no such electricity range limits. While it's exciting to think that the R8 could become what the Asterion is, I'm not holding my breath for a 900+ horsepower Audi. I'm assuming that the Audi version will be a little more down to Earth, both in power and price point.