2015 Porsche 911 Carrera GTS
porsche | October 9, 2014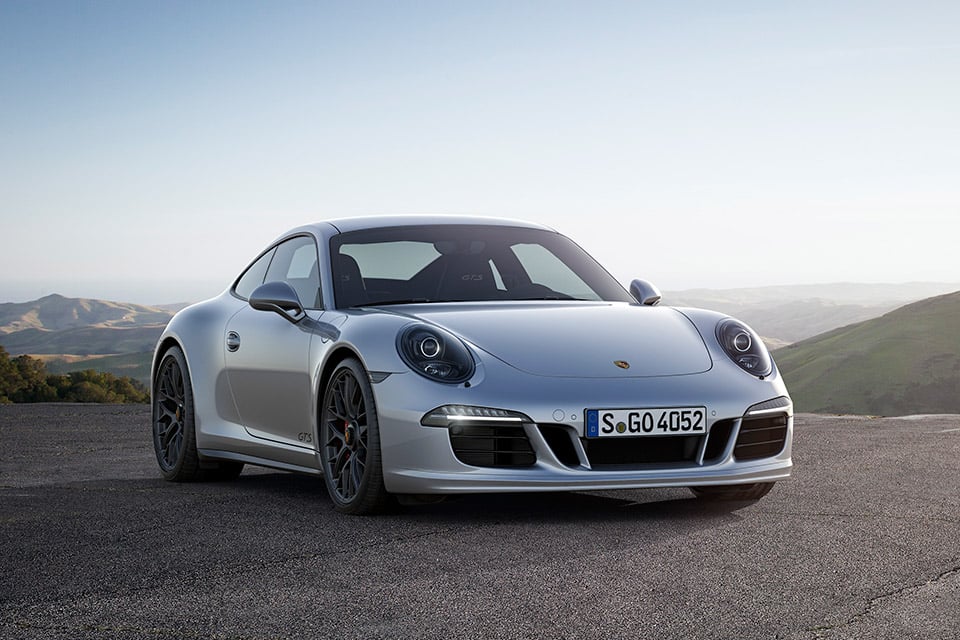 2015 Porsche 911 Carrera GTS

Powertrain: 430hp 3.8-liter flat six with Powerkit
0-to-60 Time (secs): 3.8 secs. (PDK transmission); 4.2 secs. (manual)
Top Speed (mph): 187-190 mph
Curb Weight (lb): 3,142 lb
Total Length (in): 177.5 in.
Width (in): 72.9 in.
Base Price (USD): $115,200 (base); $126,100 (Cabriolet); $120,900 (AWD); $132,800 (AWD Cabrio)
Porsche has rolled out the second generation of the 911 Carrera GTS. The new, more powerful models will begin appearing at U.S. dealers before the end of 2014. The four models begin with the rear-wheel drive hardtop coupe, which begins at $115,190 up through the all-wheel drive "Carrera 4" Cabriolet version.
Every GTS is powered by the 430 horsepower engine found in the Carrera S and includes the Carrera S Powerkit, which means the Sport Chrono package and Sport Exhaust are both included. Performance specs vary slightly depending on whether the buyer opts for the hardtop or convertible and the transmission option. Porsche's dual-clutch PDK transmission provides quicker acceleration and, as expected, the hardtop is also slightly faster.
All the GTS models also show the flared wheel arches and wider stance we've come to expect on the high end 911 models. Tucked under those arches are 20-inch center lock wheels painted in gloss black. The trim package also includes Bi-Xenon headlights, black trim on the air intakes, and black chrome-tipped tailpipes.